| | |
| --- | --- |
| Sunday | Closed |
| Monday | |
| Tuesday | |
| Wednesday | |
| Thursday | |
| Friday | |
| Saturday | Closed |
The Diode Difference
---
Diode Dynamics is a manufacturer of performance automotive LED lighting products, based in Earth City, Missouri. We offer LED bulbs, accents, small lamps, and offroad lighting. While you might find other suppliers who offer similar products, we do things differently.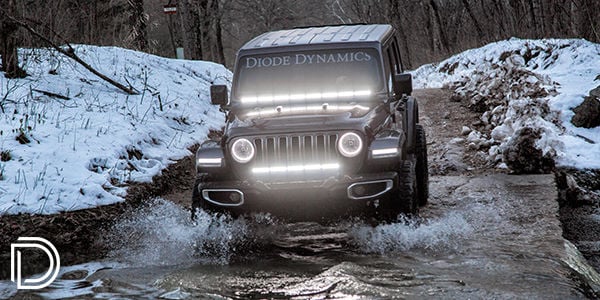 Our Story
---
Diode Dynamics was started in 2006 in a garage, with hand-assembled LED accent kits. We added more lights and products to the catalog as we grew. With installation videos, quick shipping, and excellent customer service, we became a leading brand in aftermarket LED lighting.

We were doing well, but our catalog was mostly imported LEDs, which were designed overseas. Other suppliers still rely on these overseas designs to get their products to market, with rebranding and cosmetic changes. After all, it's a lot cheaper and easier to do it this way, although there is a big sacrifice in quality and performance. We didn't want to base our company on rebranding, and we were tired of dealing with quality issues. We knew that if we wanted the best quality and function possible, we would have to engineer and build it ourselves. So we set our successful importing business model aside and decided to make a big investment.

In 2014, we moved to a new facility and hired our first engineers, allowing us to engineer, design, and manufacture products fully within our control. Starting with the popular Tail as Turn module, we quickly expanded - first with simple LED circuit boards, then to side marker lamps, and finally to combination lamps.

It's not easy to make LEDs in the USA, but we kept pushing forward, making heavy investments to allow us to produce the best lighting products possible for our customers. That includes a light tunnel to scientifically measure beam patterns, environmental chambers to make sure our products last, and the latest optical and electrical design software to create lighting that truly performs better.

After five years of work to build our capabilities, we are just getting started. We knew it would be a long-term investment, but it's the only way to deliver the best possible solutions to our customers. Today, our manufacturing team produces over 50,000 LED components a year, and we see an ever-increasing demand for LEDs that are simply engineered and made better.

In a market dominated by import brands, we are the largest specialty-application aftermarket lighting manufacturer in the United States. While we don't offer a huge catalog of imported goods you may see elsewhere, the solutions we offer are the best possible options on the market. We are committed to scaling up and improving every day, so we can make more unique and exciting lighting products. It's our goal to provide enthusiasts everywhere with the best performance lighting technology!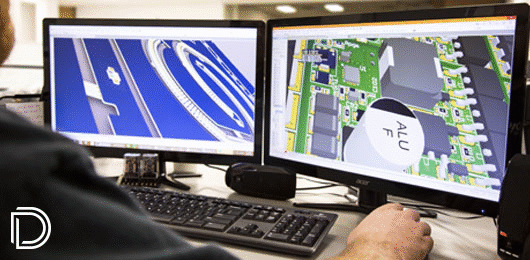 Accepts:

American Express

Discover

MasterCard

PayPal

Visa
Diode Dynamics
Performance Lighting Technology
Diode Dynamics is a manufacturer of LED lighting products for the automotive industry. Founded in 2006, the company's focus on developing innovative products, with superior quality and excellent service, has allowed for continued growth over the past ten years.
By directly manufacturing many of its products in St. Louis, Missouri, Diode Dynamics is able to carefully control quality, while bringing unique products to market faster than the competition. These products are backed by an industry-leading no-hassle warranty, and the best service and support experience possible.
Whether it's replacement LED bulbs, full LED assemblies, multicolor accents, or unique lighting control modules, Diode Dynamics is the leader for quality LED lighting products.
TALK TO A LIGHTING EXPERT314-205-3033M-F 9-5 CST
Serving Earth City and the Surrounding Areas
314-205-3033