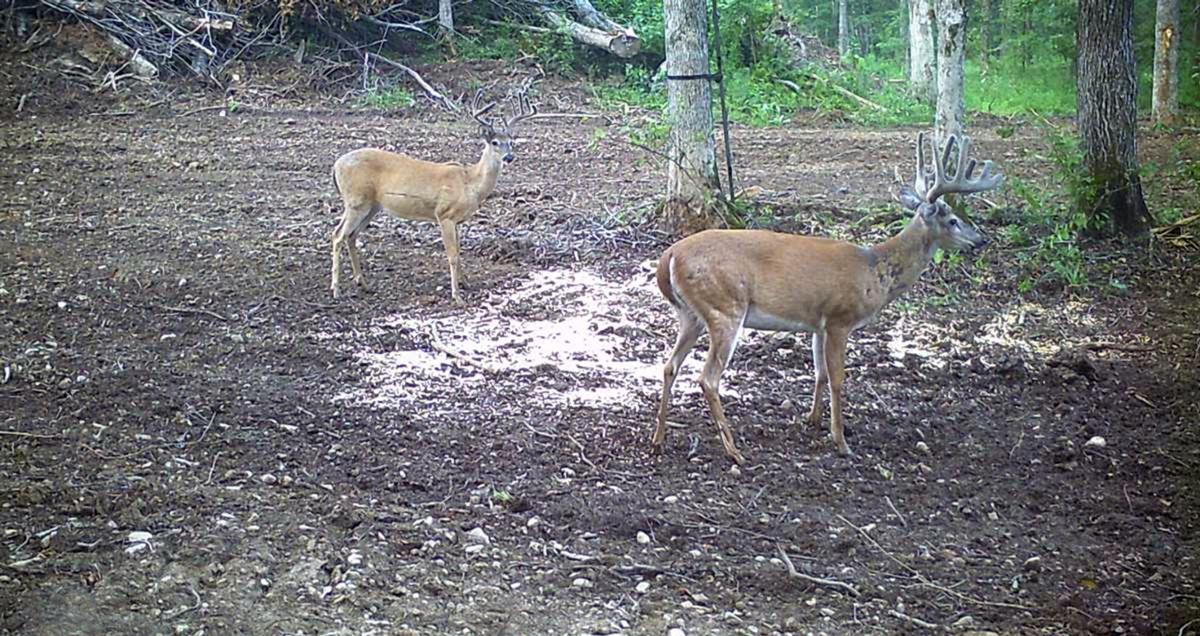 PITTSFIELD, Ill. (Nov. 2, 2021) — Dryden Creek Preserve, a premier hunting community of 3,750 acres located in Lyon County, Kentucky, is being divided into small tracts for sale by Whitetail Properties Real Estate.
"The goal at Dryden Creek Preserve is to build a community of passionate hunters who honor their hunting heritage and work together to fairly pursue mature bucks," said Whitetail Properties Land Specialist Mark Williams. 
Williams said the entire property, with a listing price of $5,466,186, can be purchased, but it is also being offered in smaller, more affordable tracts to give more people the opportunity to buy their own piece of land to hunt trophy deer. 
Tracts currently for sale range from 74 +/- acres listed at $184,635 up to  172 +/- acres at $394,740 with plans to put additional parcels on the market in the near future. Tracts are being combined for larger tracts as well.
Located close to Lake Barkley, Dryden Creek Preserve is in an area known for world-class genetics. In addition to its trophy whitetail deer, the preserve offers some of the finest turkey hunting in the region.  The hunting community features everything from food plots and feeders to shooting houses and camera management, making the listed tracts unique and valuable properties.
Dryden Creek Preserve also boasts a diversity of timber, including select cut hardwood and marketable pine trees as well as abundant natural cover. Other features include water creeks and excavated catch ponds, an established trail system, well-constructed gravel roads that branch off the primary entrance to nearly every tract and some cropland.
The property is conveniently located about a 1½-hour drive from Nashville, 2½-hour drive from Louisville and about 3½ hours from St. Louis and Memphis. For more information, visit the online property listing or contact Mark Williams at (270) 836-0819.