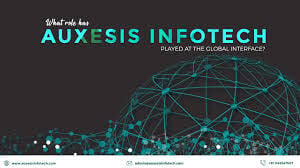 Building an online store from scratch can get tricky and this is the reason why most business owners lie their trust in professional e-commerce development services to get the development done. Well, this is undoubtedly one of the most effective ways to build a successful online store but before that let us dig in deeper to understand how an online store can be developed. Hence, here's a comprehensive and step-by-step guide to help you get started with building an effective online store. 
When it comes to developing a successful online store, you will need the help of professionally-trained and acclaimed e-commerce experts. Well, this is because a team of professionals not only comes with experience and expertise but they are also well-equipped to perform each and every step with precision and professionalism. And because the e-commerce industry is highly competitive, their expertise and knowledge will help you come up with a unique online store that can represent your brand. 
Ensure an Engaging Web Design 
No matter how good your product or services are, you can still put yourself in a condition where you can lose your users if your store is not engaging enough to hold their attention on it. On the other hand, if your store is engaging, you can earn relatively more users even after having average products and services. Because users thrive for a better user experience on the website as they want comfort and spontaneity while exploring products and making a purchase.
Make a Brilliant "About Us" Page
An "about us" page is one specific part of a website that comes first to the contact of the users and that is where you can either make or break the deal for your business. So, make sure that you don't only tell your users what you are and what you do but also tell them about what you sell by eloquently explaining the specifications of your products. Also, make sure to add each of your testimonials and every achievement that your business has earned. This will not only give a great first impression on the users but it will also help them trust your brand and consider buying from you. 
Offer Renowned Payment Options
For an online store to be successful, you will have to provide your users with popular payment options because, at the end of exploring and purchasing, the final step is to make the payment for the purchase. So, make sure that you give your users ample options to pay for the products that they want to buy. This will not only make it easier for the users to buy a product smoothly and without any hassle but also help you build trust with your customers. Hence, allow your users to make an account on your online store and also to save their payment information so that it gets comfortable for them to buy the next time they come to your store. 
Ensure Mobile-Responsiveness 
In the age of mobile phones, it will be a really bad idea to design an online store that can only be supported on desktops as it can majorly cut down the count of users. This is because a majority of users prefer to browse through mobile phones because of the efficiency and convenience. So, make sure that your store is responsive across different types of devices including computers, laptops, tablets, and mobile phones. This can earn your store a great sum of customers which consequently adds to the sales of your business. 
So, these are all the factors that you need to consider in order to ensure that your online store gets enough leads and success in the longer run. However, like any other important task, building an online store also requires having a team of professionals on board. Well, Auxesis Infotech is one of the leading e-commerce development companies having years and years of experience and prowess in providing the best quality e-commerce solutions. Apart from a great team of developers, designers, and testers, it also offers a great range of e-commerce solutions including custom e-commerce web development, cart development, and also online store development. Along with that, it also offers services for maintenance and support to provide its client with proper assistance even after the development. https://auxesisinfotech.com/services/e-commerce-website-development