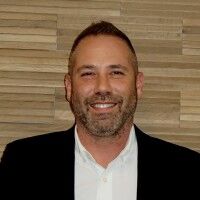 Aetna, a CVS Health company (NYSE: CVS), announced that Jim Boyman has been named North Central Territory Lead. He will report to Kristen Miranda, Senior Vice President, Aetna Commercial and Specialty Markets. 
Boyman will provide overall leadership and oversee the growth strategy for the North Atlantic Territory with full accountability for Key and Select Accounts, Small Group, Public & Labor, Medicare and Specialty Products. His focus will be to position the markets for success based on competitive differentiation, bolstered profitability, and improving overall health and well-being of members. 
"Jim has demonstrated ability to drive our ambitious growth strategy through his passion for our customers," Miranda said. "His extensive health care, customer service and leadership experience will allow us to improve the overall the health and well-being of our members and drive business growth."
Boyman, who will also remain as Heartland Market President, has more than 25 years of health care leadership experience, including the last 18 months leading the Heartland market. Jim has held various leadership positions of increasing responsibility with Aetna, including National Head of Distribution & Channel Management, Accountable Care Solutions and Head of Distribution for Aetna Voluntary Plans.
He has been elected to the Midwest Health Initiative Board of Directors in St. Louis and the KC Health Collaborative Board of Directors in Kansas City. He also serves on the Champions of Philanthropy Council for Children's Colorado Foundation. He earned a master's degree from Emory and conducted his undergraduate work at both Georgia State University and Emory.
The states in Aetna's North Central Territory are Colorado, Illinois Indiana, Iowa, Kansas, Kentucky, Michigan, Minnesota, Missouri, Nebraska, North Dakota, Ohio, South Dakota and Wisconsin.
Aetna, a CVS Health business, serves an estimated 34 million people with information and resources to help them make better informed decisions about their health care. Aetna offers a broad range of traditional, voluntary and consumer-directed health insurance products and related services, including medical, pharmacy, dental and behavioral health plans, and medical management capabilities, Medicaid health care management services, workers' compensation administrative services and health information technology products and services. Aetna's customers include employer groups, individuals, college students, part-time and hourly workers, health plans, health care providers, governmental units, government-sponsored plans, labor groups and expatriates. For more information, visit www.aetna.com and explore how Aetna is helping to build a healthier world.
CVS Health is the leading health solutions company, delivering care in ways no one else can. We reach more people and improve the health of communities across America through our local presence, digital channels and our nearly 300,000 dedicated colleagues – including more than 40,000 physicians, pharmacists, nurses, and nurse practitioners. Wherever and whenever people need us, we help them with their health – whether that's managing chronic diseases, staying compliant with their medications, or accessing affordable health and wellness services in the most convenient ways. We help people navigate the health care system – and their personal health care – by improving access, lowering costs and being a trusted partner for every meaningful moment of health. And we do it all with heart, each and every day. Learn more at www.cvshealth.com.