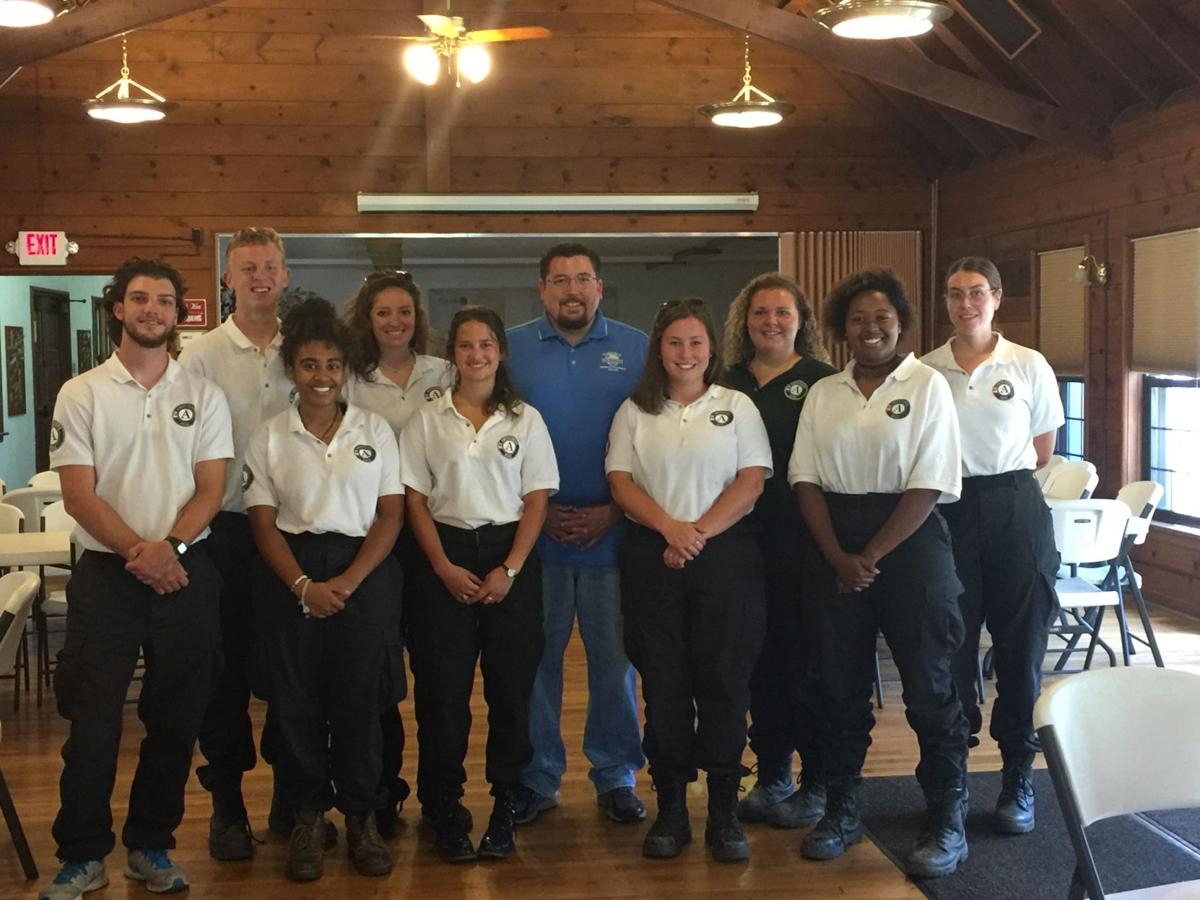 Americorps National Civilian Community Corps (NCCC) has approved a grant that deployed a team of service member to serve with The SoulFisher Ministries (TSM) through their Educate Now to Achieve Later (ENAL) Summer Initiative. ENAL is a partnership between TSM and St. Stephen's & The Vine to provide an eight-week learning and enrichment program for students from the Ferguson community. This grant is helping us to engage our students with a diverse groups of service members who travel around the world to make a difference in the lives of the people they serve. Other partners with the Summer Initiative that provide enrichment opportunities include: St. Louis Zoo, Bricks4Kidz Robotics, Emerson YMCA, Forest Park Forever, and St. Louis County Library.
"The intangible benefits of the NCCC team being with us this summer far outweigh the tangible as the students who participate in the program are exposed totally life-changing educational and enrichment experiences while building positive relationships with the adults in their lives. Since arriving, the Americorps NCCC team has shown our staff and students what the true meaning of service is. We are honored to have the NCCC Water 1 team us this summer as we work to reduce summer learning loss for students in the program," said Founder/CEO of The SoulFisher Ministries, Shawntelle Fisher.
Americorps Team Leader, Nicole Dominy stated, "Our team is really happy to be able to serve on the project with The SoulFisher Ministries. Each member of Americorps has different reasons for joining the program, but what is common through us all is our commitment to the service of others and getting to do that through a program like this one is very exciting. Lowering the student to tutor ratio helps give more immediate and individualized attention to each child which can be integral for learning success. I think our being here to offer that attention will help an already fantastic program offer even better results. We have already learned so much from working with the kids and hope the students have as well!"
The Summer Initiative program is yet another way that The SoulFisher Ministries provides students that are falling below the state level in reading and math a way to improve their testing scores while on summer vacation. Educational summer programming is needed to combat summer learning loss, which is defined as the loss of academic content knowledge over the summer months when students are not in school. The cumulative learning loss experienced by low-income students during the summer months has detrimental effects on them as they progress through their academic career.
The SoulFisher ministries encourages students to find their sense of self and follow their own path. With the addition of the Americorps NCCC team members, The SoulFisher Ministries welcomes the members to share their own passions and hobbies with the students through enrichment activities. The team members will not only tutor the students, but actively participate in their programming, allowing for the cultivation of a positive atmosphere that is necessary for academic achievement.
About The SoulFisher Ministries
The SoulFisher Ministries is a nonprofit 501(c)3 organization committed to helping our youth and formerly incarcerated individuals to become and remain positive, productive, and socially responsible members in the community. Our mission is to respond to the needs of our youth with incarcerated parents and to promote restorative justice for those currently or formerly incarcerated. For more information, please visit www.thesoulfisherministries.com.
AmeriCorps NCCC (National Civilian Community Corps) strengthens communities and develops leaders through direct, team-based national and community service. In partnership with non-profits—secular and faith based—local municipalities, state governments, federal government, national and state parks, Indian tribes, and schools, members complete service projects throughout the region they are assigned.
Drawn from the successful models of the Civilian Conservation Corps of the 1930s and the U.S. military, AmeriCorps NCCC is built on the belief that civic responsibility is an inherent duty of all citizens and that national service programs work effectively with local communities to address pressing needs. For more information, please visit www.nationalservice.gov/programs/americorps/americorps-nccc