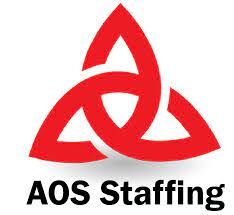 TWO DAY JOB FAIR  - A HUGE VARIETY OF POSITIONS AVALABLE
8am to 4pm September 27 and 28, AOS Staffing 11830 Borman Dr, Saint Louis, MO 63146
Struggling to find the right job?  Looking for a new opportunity? AOS Staffing has multiple openings available for entry level, skilled trades and professional positions.
·        Material Handling
·        Work-At-Home options
·        Grounds Maintenance
·        Skilled Trades– electrical; plumbing; electrical; carpentry
There are opportunities available for every skill, experience and education level. If you're ready to get to work please attend the two-day job fair on Monday and Tuesday, September 27 and 28 from 8am to 4pm at AOS Staffing, 11830 Borman Drive in Maryland Heights, 63146. Job seekers are encouraged to dress professionally and bring a current resume. For more information visit www.AOSJobs.org or call (314) 474-0228.