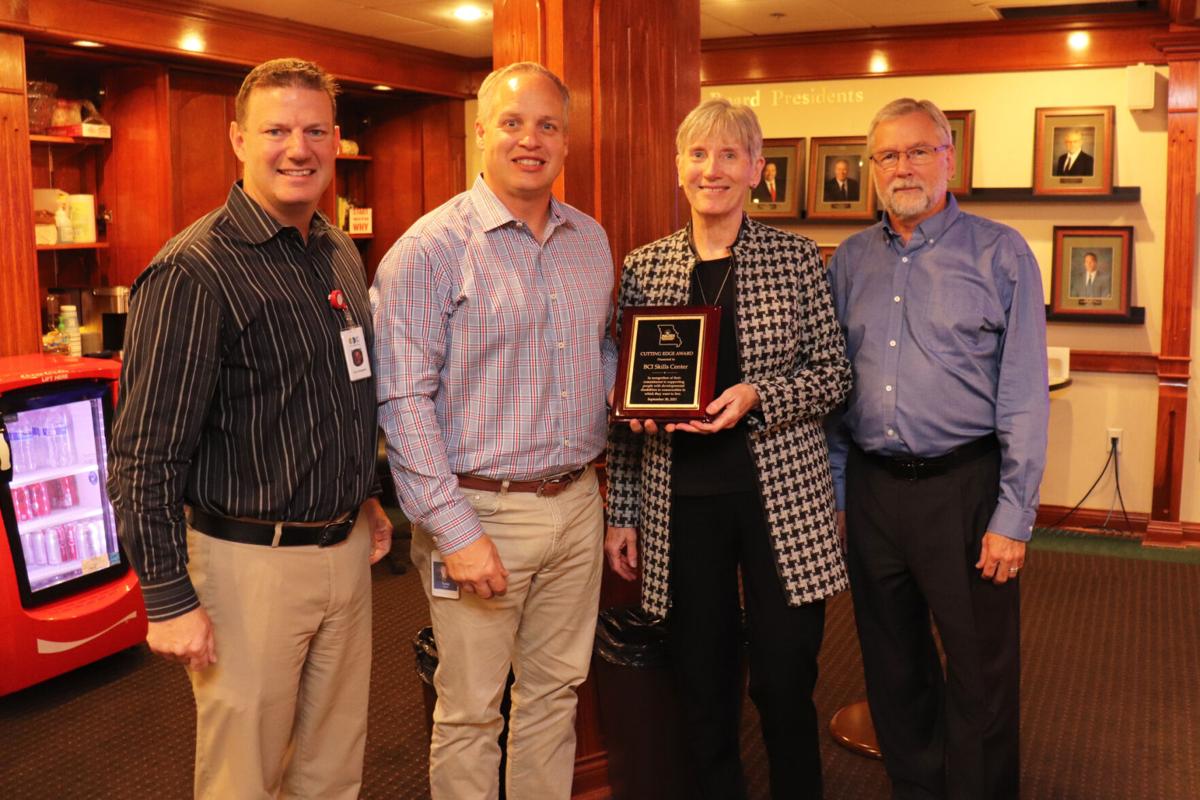 (St. Peters, Mo., November 17, 2021) The BCI Skills Center—a vocational training facility for adults with disabilities that partners with local businesses to create custom programs—has received the 2021 Cutting Edge Award from the Missouri Association of County Developmental Disabilities Services (MACDDS). MACDDS is an organization comprised of 55 county boards that provide services to an estimated 36,000 Missourians with disabilities across the state.
The Cutting Edge Award honors organizations that provide unique, inclusive, dignified programs and services that promote learning for people with disabilities so that they may live more independently. Honorees have successfully created programs where creativity, innovation, and risk-taking are encouraged and supported.
Since its founding in 2019, the Skills Center has trained 48 individuals and placed 32 into competitive, integrated employment where they work alongside non-disabled individuals while earning the same opportunities, responsibilities, benefits, and pay. The Skills Center currently offers programs in manufacturing, hospitality, information technology, and warehousing. The average hiring wage after graduation is $13.70 per hour. Two years in, some graduates are now earning as much as $22 per hour.
"We are truly honored to receive this award," said Skills Center Executive Director Todd Streff. "We appreciate DDRB's partnership in launching the Skills Center, which continues to grow and positively affect the lives of people with disabilities in our community."