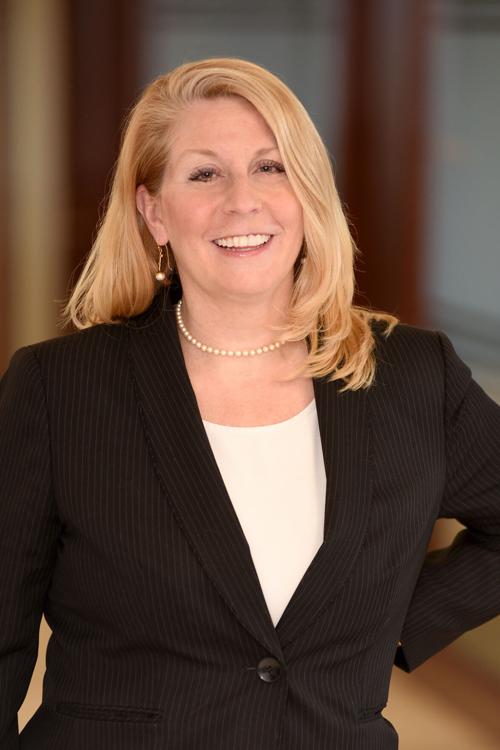 ST. LOUIS – March 5, 2021 – Greensfelder, Hemker & Gale, P.C., is pleased to announce that Cady Ottolini O'Grady has joined the firm as director of human resources.
"We are thrilled to welcome Cady to Greensfelder to lead our Human Resources department," said Greensfelder Chief Operating Officer Heather L. Henry. "Cady brings significant experience as a human resources executive and is a great addition to our leadership team supporting our people-focused and results-oriented culture."
Ms. O'Grady manages the firm's human resources and benefits, including staffing, supervision, recruiting, orientation, compensation, performance management, and benefits administration.
Previously, Ms. O'Grady served as a global HR director for regulatory science, government affairs and corporate engagement for Monsanto Company/Bayer. She also has HR experience in the medical device and health care industries and at a large law firm in Chicago. She is certified as a Global Professional in Human Resources and a Professional in Human Resources, as well as a certified facilitator in Lominger Talent Review & Succession Planning and Stephen Covey Speed of Trust.
Ms. O'Grady received her Master of Science from Loyola University and her Bachelor of Science from Maryville University.
Greensfelder, Hemker & Gale, P.C., founded in 1895, is a full-service law firm with offices in St. Louis, Chicago and Southern Illinois. Greensfelder offers comprehensive legal solutions for clients locally, nationally and internationally. Areas of practice include business services; communications and media; construction; educational, religious and tax-exempt organizations; employee benefits; employment and labor; energy; franchising and distribution; health care; intellectual property; litigation; real estate; securities and financial services; and trusts and estates. Find out more at www.greensfelder.com.