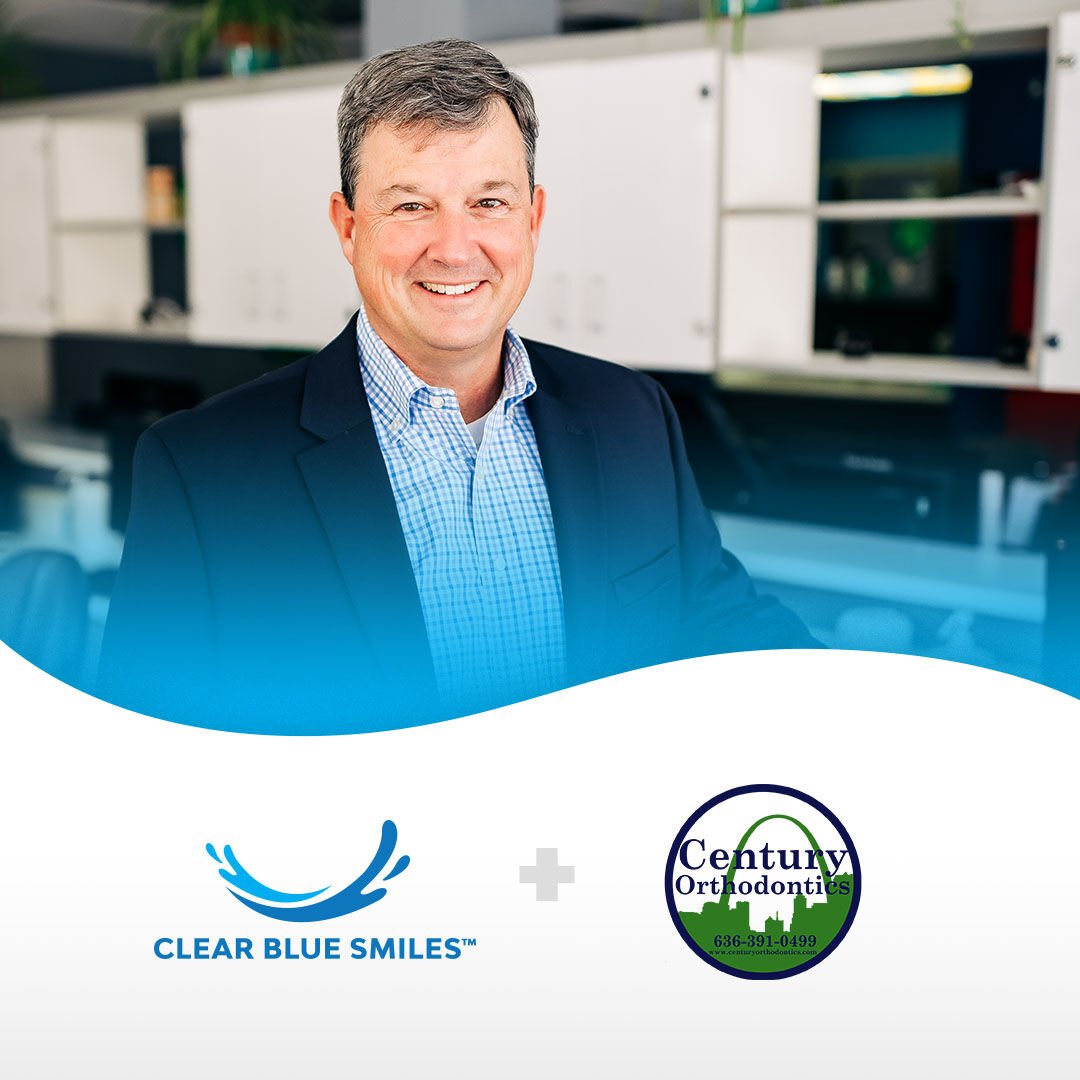 ST. LOUIS - Clear Blue Smiles, a St. Louis-based clear aligner management company, will be celebrating '314 Day' by launching the newest and most comprehensive orthodontist-monitored virtual treatment on the market.
"As a company that was founded in St. Louis, we couldn't think of a better way to celebrate our great city by launching our offering to consumers on 314 Day," said Kevin Dillard, co-founder and CEO of Clear Blue Smiles LLC.
Clear Blue Smiles' offers a higher quality, virtual clear aligner option that employs professional oversight from start to finish. Unlike other at-home clear aligner companies they partner with dental and orthodontic professionals to obtain comprehensive diagnostics, and require virtual orthodontic visits throughout treatment using AI technology.
"Messy, at-home impressions done by consumers just are not comprehensive enough for us to safely formulate treatment plans," said Dr. Bill Crutchfield, CCO and co-founder of Clear Blue Smiles LLC. "Not to mention getting professional x-rays, photos, and a periodontal health exam helps us to better ensure a great looking, healthy new smile."
Clear Blue Smiles is creating a nationwide network of Smile Centers, consisting of local dentists and orthodontists that will perform those diagnostics to ensure quality of the clear aligner therapy prescribed to the patient.
The St. Louis region has a special connection to ortho treatment – it was right here that a dentist in the late 1800's learned that repositioning teeth could significantly contribute to a person's oral health. In fact, Century Orthodontics, the very practice credited with the invention of orthodontics is now among Clear Blue Smiles' provider network.
"St. Louis has been on the forefront of orthodontic advancement for over 100 years – we are excited to work with innovative partners like Clear Blue Smiles who are forging the path for the next 100 years", said Dr. Jeff Cavanaugh, orthodontist at Century Orthodontics.
"Clear Blue Smiles is thrilled to gain the expertise of Dr. Cavanaugh as we bring together the highest standard of care along with the convenience that technology now offers," said Allison Dillard, Clear Blue Smiles' Director of Creative and Brand Development.
The company will offer services nationwide through the use of remote treatment performed after having received complete diagnostics on each patient. "Technology has advanced to the point where, with the proper diagnostics, we can provide excellent care to patients remotely—giving them the best smile at an affordable price," said Dr. Crutchfield. "With the Clear Blue Smiles model, parents don't need to take time off work or take their kids out of school. They don't have to rearrange their schedules or alter their lifestyle to receive quality orthodontic care."