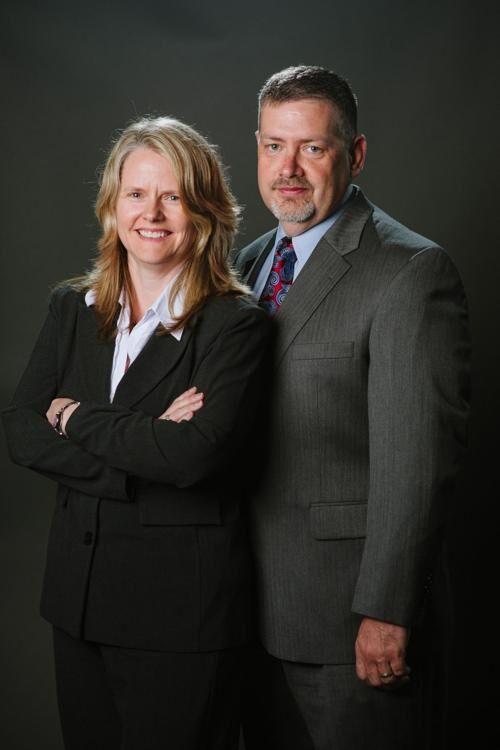 Michelle and Barry Herring, owners of CMIT Solutions of St. Charles and Chesterfield, received the esteemed "Franchisee of the Year" award at the company's 24th annual convention.
The overarching theme for CMIT Solutions' first virtual convention was "CMIT 2.0." It was a one-day affair designed exclusively for the CMIT system allowing corporate leadership, franchisees, technicians and supplier partners to come together to strategize for the year ahead as well as celebrate achievements from the past 12 months. Those who attended spent the day learning, collaborating and interacting with industry experts and their peers through training sessions, partner discussions and keynote speaker events.
"We are extremely humbled to receive this award. When we started on this journey with CMIT Solutions, we knew it wasn't going to be easy, but we also knew we would never give up no matter how hard it got," said Michelle. "We couldn't have gotten here without the hard work of our team members coupled with the commitment and passion we have for our clients. Our team feels like family and this award is as much theirs as it is ours," added Barry.
To close out the day, CMIT Solutions hosted an award show to honor those who worked diligently throughout the year to grow their business, build a better community, tackle technical challenges and contribute to the greater good of the CMIT system. CMIT Solutions of St. Charles and Chesterfield earned the prestigious "Franchisee of the Year" award for high marks in total revenue, operations, number of managed seats and participation within the franchise system.
Michelle and Barry's dedication to the IT profession is clear through the several other recognitions they have received over the years including "Franchisee of the Month" – an award given by the CMIT Solutions system for positive track records with client satisfaction, revenue growth and number of client devices managed. Michelle has also been named to CRN magazine's Women of the Channel list seven years in a row.
CMIT Solutions is widely recognized as the frontrunner among IT support providers for the small and mid-market business community in the United States. Offering a broad spectrum of proactive computer maintenance, monitoring, and virtual technology packages, along with quick response services when unexpected crises occur, CMIT Solutions has carved out its niche as an industry innovator.