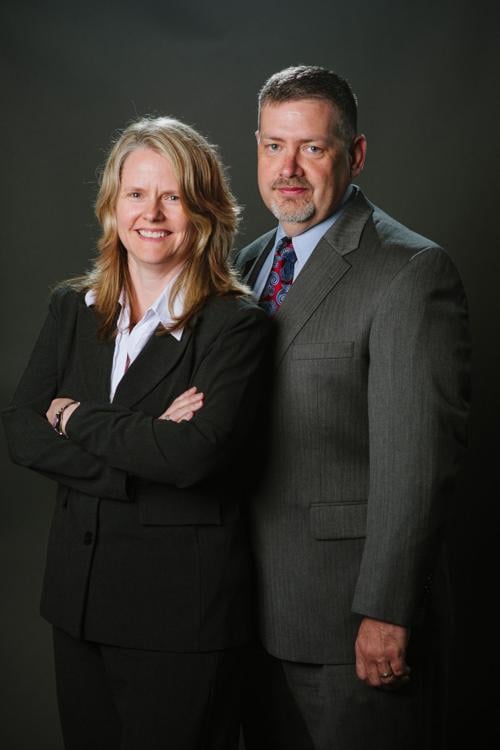 CMIT Solutions of St. Charles/Chesterfield, a provider of information technology (IT) services to the small and medium-sized business (SMB) community, has merged with InfoTek, also a local IT company specializing in the small business sector. 
Barry and Michelle Herring, owners of CMIT Solutions of St.Charles/Chesterfield, are taking over responsibility for InfoTek customers. Dale Heuvelman, the St. Louis native who once owned and operated Precision Garage Door and who started InfoTek, will be working alongside the Herrings as a business development consultant. Dale's wife, Debbie Heuvelman, who played a major role in InfoTek's success over the years, is retiring. The goal is for Dale to soon join her in retirement. InfoTek's IT technician is transitioning to CMIT Solutions. 
The Herrings and Heuvelmans met through a mutual friend, Mark Berry, a business account executive with Charter/Spectrum Business, and established their own friendship prior to moving forward with the merger. This deal is expected to bring CMIT Solutions of St. Charles/Chesterfield to the $1 million revenue mark. 
"Dale and his team have done a wonderful job building a strong reputation and fostering long-standing relationships with clients," said Barry. "He's trusting us with the business he started from the ground up and we thank him. We look forward to delivering all of our clients customized IT solutions that promote efficiency, security and dependability."
Offering a broad spectrum of proactive computer maintenance, monitoring and virtual technology packages, along with quick response services when unexpected crises occur, CMIT Solutions has carved out its niche as an industry innovator that specializes in working with the small and medium-sized business community. CMIT Solutions' services help companies keep their strategic IT goals in focus by ensuring their computer systems are running, their data is protected, their network is secure, and, most importantly, their employees are productive. As a result, business owners benefit from increased efficiency, strategic information technology advice, and the ability to implement technology changes to improve their competitive posture. 
CMIT Solutions (CMIT) is a leading provider of information technology (IT) professional services and products to small and medium-sized businesses, and is uniquely capable of supporting small businesses anywhere, coast to coast in the United States and Canada. By focusing on developing and maintaining local, trust-based relationships with its customers, CMIT is able to meet all of their IT needs. CMIT offers a wide variety of services and products, including enterprise-class solutions, at prices small businesses can afford. CMIT Solutions has been ranked number one in its category in Entrepreneur Magazine's Franchise 500® list for five consecutive years. 
Because of its growing geographic presence and partner programs, CMIT is a very attractive sales and/or support channel for larger firms desiring to reach the millions of small and medium-sized businesses in the United States.