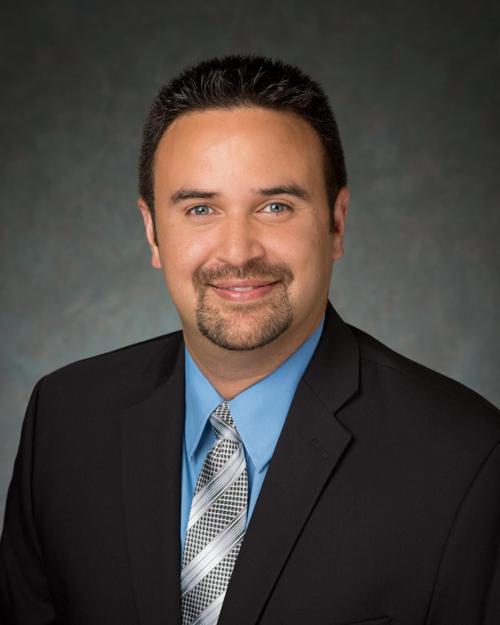 January 11, 2021 (St. Louis, MO) –– Connections to Success has hired Mario Urquilla as the agency's Chief Financial Officer, in charge of leading fiscal operations that include accounting, business development, and financial compliance. He will also oversee the human resources and IT teams.
Mr. Urquilla will be based in Connections to Success's Kansas City, MO, office and will also work out of the St. Louis location.
"Mario is a talented professional with a broad range of experiences," said Ruth Lee, CEO of Connections to Success. "Our agency is poised for growth; he is the right person to give us a strong financial position for expanding our mission and serving even more people."
Urquilla has over 13 years' experience in the financial services industry, working at both banks and credit unions throughout Missouri. He holds an MBA from the Keller Graduate School of Management in Kansas City, MO.
He served as a board member of the Hispanic Chamber of Commerce in Kansas City, as president of the Board of Directors for Next Step KC, a Board of Trustees member for the Missouri Council on Economic Education, and a member of the Kansas City Advisory Council for the United Way.
Connections to Success was founded in 1998 as Dress for Success Midwest with a mission of breaking the cycle of poverty by supporting participants as they work toward career goals. The organization has expanded its programming to include personal and professional development, life coaching, mentoring, education and skills training, and networking in addition to the original confidence-building experience of having the right clothes for job interviews.
Program graduates have a 74% initial employment rate and 70% job retention rate. 82% receive an earnings increase within six months of employment.
About Connections to Success
Connections to Success provides a comprehensive network of services and support to help people living in poverty become economically independent. Their model, a holistic family approach with lifelong mentoring at its core, delivers evidence-based results and impacts all areas of a person's life.
In Missouri, they currently offer programming in St. Louis, Kansas City, St. Charles, Jefferson City, Columbia, and Troy. They also serve Kansas City, Kansas, and East St. Louis, Illinois. Connections to Success has 13 Membership sites in seven states.