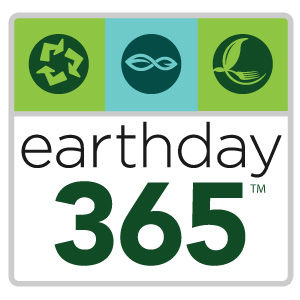 earthday365 (formerly St. Louis Earth Day) is currently seeking a seasoned environmental professional to lead the organization.
Engaged people and organizations make everyday sustainability real and permanent for St. Louis.
earthday365's distinctive programs empower you and your community to create and celebrate a greener St. Louis – every day.
earthday365, through its programs and events, welcomes and actively seeks the engagement of all community members with a shared vision to make the St. Louis region and the world a more sustainable place to live for all.
earthday365 provides opportunities for action through its programs and events. In addition, the organization is actively operated as a model of sustainability, as demonstrated in its internal policies and decision-making processes.
earthday365 transforms the environment, and individual behaviors through educational outreach, engaging experiences and impactful programming.
earthday365 maximizes its impact by forming strategic alliances and collaborating with a powerful network of mission-aligned organizations, government agencies and companies throughout the region to achieve common goals.
earthday365 is rooted in fun, positive experiences of celebration and connection, providing a gateway to sustainability as a way of life.
earthday365 has built its reputation on its annual Festival, which is now recognized as one of the largest Earth Day celebrations in the country, but touches over a million individuals through its year-round programming like Recycling On the Go and Green Dining Alliance.
The earthday365 Executive Director will have the opportunity to shape the environmental landscape in St. Louis and beyond through our programs and outreach. They will be responsible for overseeing the organization's strategic planning, operations, and programs.