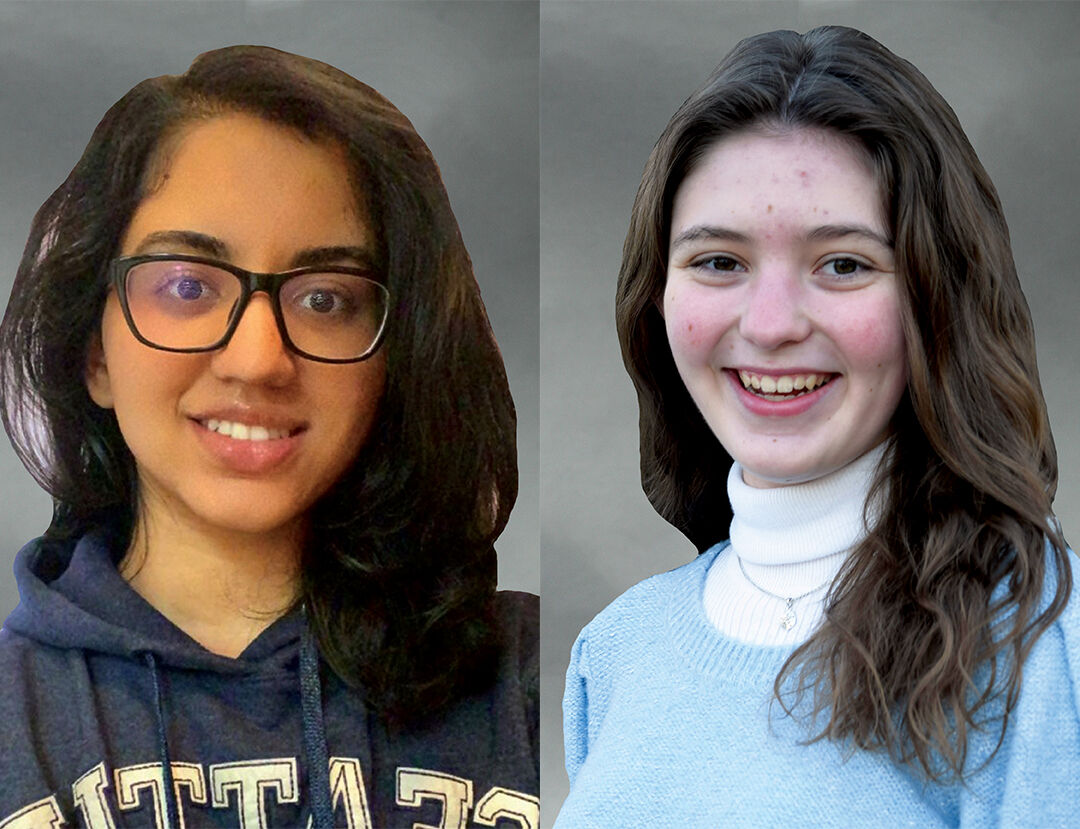 Chief Marketing and Communications Officer
EASTERN MISSOURI GOLD AWARD GIRL SCOUTS AWARDED SCHOLARSHIPS
Two Girl Scouts will be recognized for their exemplary leadership and Take Action projects at the Girl Scout Council's signature fundraiser, Dessert First
St. Louis, MO – February 4, 2021 – Girl Scouts of Eastern Missouri is pleased to announce the award of $5,000 higher education scholarships to two regional Gold Award Girl Scouts. Eighteen-year-old Zoe Knight and 16-year-old Shruti Panda will be recognized at the Girl Scout Council's signature fundraiser, Dessert First, on Thursday, February 25, with a new virtual format and dinner, wine and a dessert-sampler delivered directly to guests doors. Tickets are still available for the event and all proceeds benefit the leadership development of eastern Missouri Girl Scouts like Gold Awardees Knight and Panda.
Open only to girls in high school, the Gold Award is the standout achievement of girls who develop meaningful, sustainable solutions to challenges in their communities and beyond. Each young woman who has earned this remarkable accomplishment has dedicated, on average, more than 80 hours, using grit, determination and passion in the pursuit of not just changing the world—but changing it for the better.
For Knight, a lifelong Girl Scout, pursuing the Gold Award was an opportunity to empower girls. Knight decided to tackle an issue she is passionate about, period poverty. To reach her goal, Knight not only earned her Gold Award, but she also started a nonprofit, Project Wallflower. Before Zoe's project, the only access to period products was in the Kirkwood High School nurse's office. With the school principal and board member's approval, Zoe built custom feminine hygiene product dispensers and placed them in five restrooms to provide better access. Zoe then advocated to her school nurse, principal, and school district board members to place higher-quality feminine products in the dispensers. Finally, Zoe shared an outline of her project with other local public schools to improve on their period product system.
"I learned all of these life skills from leadership to sticking with something you are passionate about," said Knight. "I think it's taught me so much about how to be a strong woman, but at the same time, it's taught me all of these skills that I am going to use in my future as well."
The evening's second scholarship recipient, Panda, saw earning the Gold Award as a way to combine her passion for advocacy and further develop her leadership skills. As a Girl Scout, Shruti learned that her voice matters but realized many of her peers and community members were having difficulty getting their voices heard. So, to earn her Gold Award, Shruti created a virtual advocacy workshop. Shruti first began advocating when she joined RESULTS, a nonprofit organization dedicated to ending poverty. With the past year bringing many hardships, Shruti wanted to share her passion, ensuring everyone's voice is heard. During the workshop, Shruti covered how to write letters and emails and how advocates can make effective respectful phone calls. She helped them stand up for themselves and their community.
"Earning the Gold Award means so much to me because I did not think I could ever be a public speaker or achieve something so big," Panda said. "It really helped me believe that I am going to do what I want to do and what I dream about."
We're Girl Scouts of Eastern Missouri
Our extraordinary journey began more than 100 years ago when the first Girl Scout troop was formed in our region in 1918. Every year since, we've furthered our mission of building girls of courage, confidence, and character who make the world a better place. We're the preeminent leadership development organization for girls. And, with programs across eastern Missouri, Girl Scouts offers every girl a chance to practice a lifetime of leadership, adventure, and success. To join, volunteer or donate to Girl Scouts of Eastern Missouri, call 800.727.GIRL (800.727.4475) or visit www.girlscoutsem.org. Girl Scouts is a proud United Way member and is supported by the following United Way agencies: United Way of Greater St. Louis, United Way of Northeast Missouri and Franklin County Area United Way. Follow Girl Scouts on...Twitter http://twitter.com/GirlScoutsEM and Facebook http://www.facebook.com/GirlScoutsEasternMO.