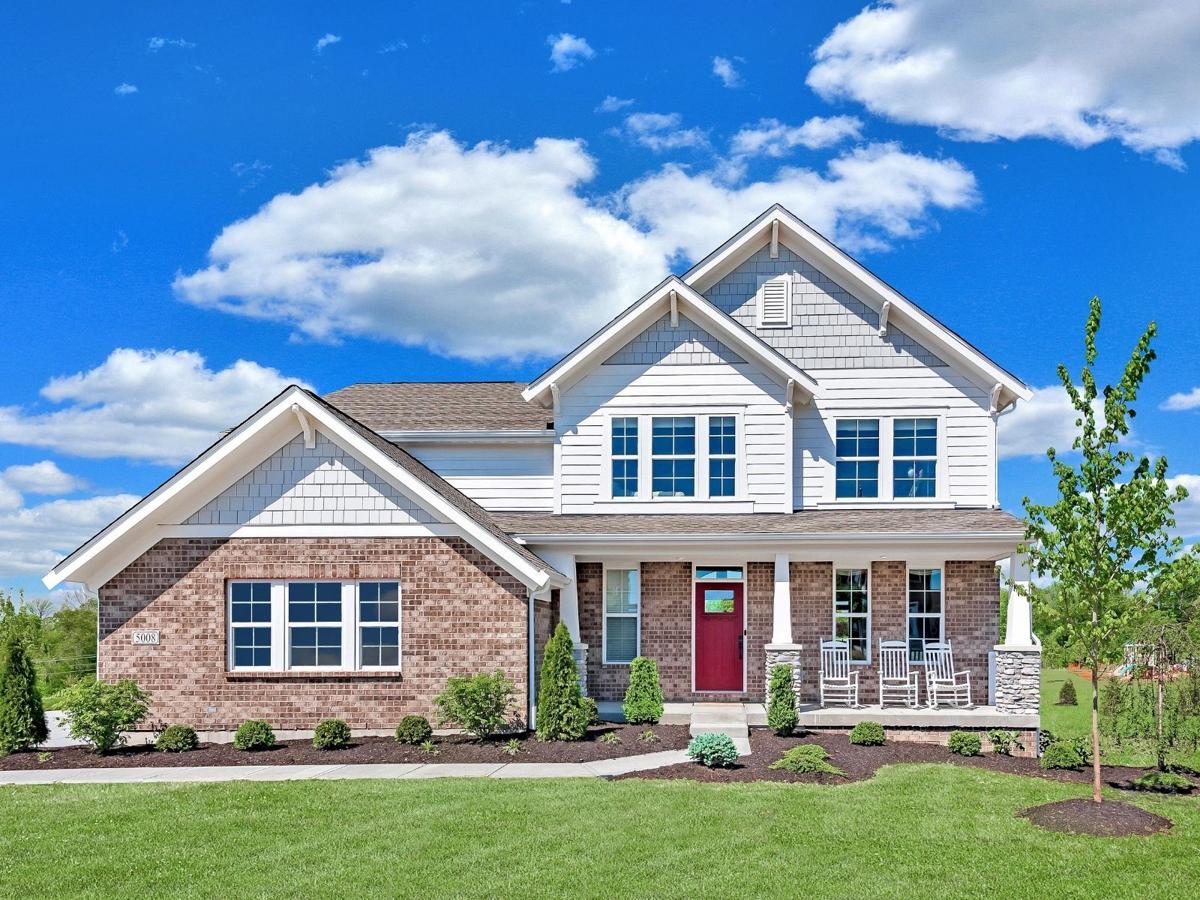 ERLANGER, KY – April 1, 2021 – Fischer Homes has announced expansion into the St. Louis, Missouri market via an agreement with Payne Family Homes. The agreement is scheduled to be complete on May 1, 2021.
Privately held Fischer Homes is the 30th largest home builder in the U.S., with over 30,000 homes built and has been in business for over 40 years since 1980. The company is currently the market leader in both the Cincinnati and Louisville MSAs and among the top home builders in Columbus, Dayton, Indianapolis, and Atlanta.
"We have been looking for the right opportunity for further expansion into the Midwest," said Bob Hawksley, CEO of Fischer Homes. "This agreement presents a robust growth opportunity for Fischer Homes as the St. Louis housing market is showing no signs of slowing down."
Founded in 2007 by David Payne, Payne Family Homes has built over 2,400 homes throughout the St. Louis area and is the region's second-largest home builder. They are currently building in 22 area communities in St. Charles, St. Louis, and northern Jefferson Counties.
Owner of Payne Family Homes, David Payne, said "This decision was certainly not an easy one, but we knew it would be a natural fit once we met the Fischer Homes team. Their Associates, like ours, are customer-driven and committed to providing high-quality homes and experiences. We are looking forward to joining their talented team who have largely built their solid reputation."
Fischer Homes has been on a trajectory of growth with record-setting sales in 2020. They credit their dynamic sales growth to evolving consumer needs, historically low mortgage rates, and limited inventory of resale homes. They have opened over 20 new communities and launched several new floorplans and exterior styles during the past year, even during a pandemic.
Led by Ken Kruse, an established industry veteran, Payne Family Homes has grown exponentially and earned numerous industry and business awards, including a spot in the Top 25 Fastest Growing Companies in St. Louis for three consecutive years. They were also recently named the 2020 A-List Winner, Best Home Builder, by St. Louis Magazine.
Kruse, who will continue to serve as Market President of the St. Louis Division for Fischer Homes, reflected, "We knew right away that becoming part of the Fischer family would be a win-win for the Payne Family Homes team and our customers. The companies work both hard and smart and have fostered genuinely strong relationships internally and externally - while still managing to have fun along the way."
Like Fischer Homes, Payne Family Homes is also a builder partner of the St. Jude Dream Home Giveaway, benefitting St. Jude Children's Research Hospital. Together they have raised over $20 million to help in the fight against childhood cancer.
"We are thrilled to be entering the St. Louis market," said Tim McMahon, President and Chief Operating Officer of Fischer Homes. "But more importantly, we look forward to partnering with the tremendously talented team at Payne Family Homes. The alignment of each of our companies' cultures, visions, and values is unmatched."
Established as one of the Payne family of companies in 2007, Payne Family Homes has quickly risen to be the St. Louis metro region's second-largest home builder and was voted the 2020 Best Home Builder in St. Louis by readers of St. Louis Magazine. With neighborhoods in some of the most desirable areas of St. Charles, St. Louis and northern Jefferson Counties, Payne Family Homes builds memorable estate homes, villas, condos, townhomes and single-family homes in nearly every price range.
Founded in 1980, Fischer Homes has grown to build over 30,000 homes and employs over 500 Associates. The company now has more than 150 new home communities throughout Ohio, Kentucky, Indiana, and Georgia. Fischer Homes is the leader in the Cincinnati, Louisville, and Dayton markets and an industry leader in the other markets they build in. Their beautifully designed homes offer choices for people in all stages of life and range in price from the low $100s to over $1 million. Visit fischerhomes.com to learn more.
* Fischer Homes is not affiliated with Fischer & Frichtel Homes of Chesterfield, Missouri.
Carrie Rogiers, Fischer Homes
Steve Whaley, Fischer Homes