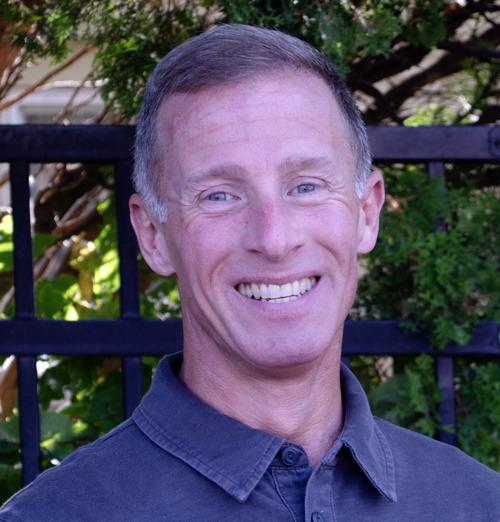 ST. LOUIS – Fontbonne University has appointed Peter Smith, RN, director of its new bachelor's degree program in nursing. He joins Fontbonne from VA St. Louis Health Care System where he was the Patient Aligned Care Team (PACT) Coordinator responsible for training PACT team members to develop and administer patient-driven care plans.
Smith brings more than 10 years of experience in nursing and education to Fontbonne. He has held teaching positions at Goldfarb School of Nursing at Barnes-Jewish College, Lutheran School of Nursing and Saint Luke's College of Health Sciences. As a critical care nurse, he provided direct patient care at Barnes-Jewish Hospital, and he currently reviews and contributes to nursing textbooks and other nursing education materials.
"Peter's unique combination of critical nursing skills and academic expertise will help establish Fontbonne as a top choice for students seeking a nursing program that will prepare them to serve as leaders in the healthcare industry," said Fontbonne president Dr. Nancy Blattner. "We are thrilled to welcome him to the university."
In his new role at Fontbonne, Smith will design and implement the curriculum and provide oversight of the university's new bachelor's degree program in nursing, which will begin in fall 2021 pending approval from the Missouri State Board of Nursing.
"I am looking forward to using my experience in both classroom and clinical environments to educate the future generation of nurses so they will be confident and competent to provide safe and effective care to patients and their families," Smith said.
In addition to core liberal arts courses, the four-year program will include intensive nursing classes that will prepare graduates to sit for the National Certification and Licensing Examination for Registered Nurses (NCLEX-RN). Partnerships with healthcare institutions such as Missouri Baptist Medical Center, St. Luke's Hospital and Mercy Hospital South will also provide students with early access to clinical experiences and ensure career readiness.
"In addition to individual guidance and a strong sense of community, Fontbonne's nursing students will benefit from the university's long-standing commitment to serving others," Smith said. "Our tradition of spirituality, ethics and dedication to the common good will enable them to deliver innovative healthcare solutions for all."
Fontbonne University is currently seeking approval from the Missouri State Board of Nursing and will also seek approval from the Higher Learning Commission to operate the new nursing program.
About Fontbonne University
Fontbonne University is a private, Catholic liberal arts university located in St. Louis, committed to a transformative education and inspiring students to become global citizens who think critically, act ethically and serve responsibly. The university, founded in 1923, is sponsored by the Sisters of St. Joseph of Carondelet. For more information, visit www.fontbonne.edu.