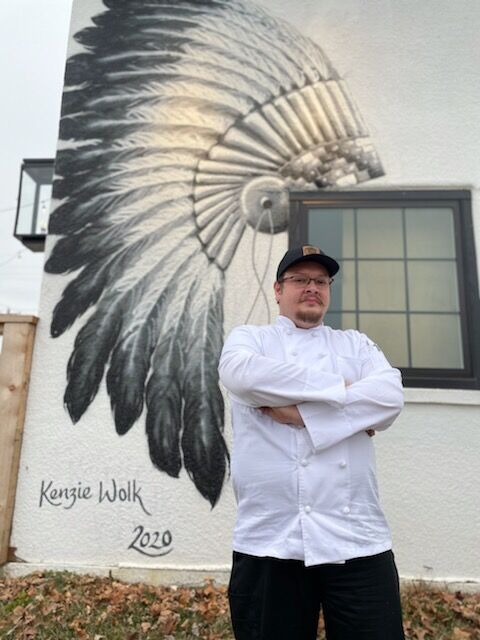 With a 15-year career that has spanned the country, Chef James Palen returns to his roots to take the helm at Fuel Bar + Taco opening this spring in Jackson, Mo.
"I feel fortunate to be able to return to the area and join the team at Fuel Bar + Taco," said Palen. "The owners' passions for fresh ingredients and a dynamic menu align perfectly with what I love so much about cooking."
Born and raised in Cape Girardeau, Mo., Chef James cooking career began at the age of 16. It was while working at his uncle's restaurant that cooking truly became his passion and he hasn't looked back. 
Following an apprenticeship at Chris McD's in Columbia under Chef Chris McDonnell, Chef James attended and graduated from The Culinary Institute of America in San Antonio.
From there, his career took him around the country, exposing him to an abundance of cooking techniques, flavors, and styles, including learning the secrets of Mexican Street food from rising Star Chef Johnny Hernandez's La Gloria, exploring the flavors of Latin America at NAO, and experiencing true Cajun and Creole traditions at Celebrity Chef John Folse's White Oak Plantation. 
He even made it on the small screen and in print with the release of John Folse's cookbook,"Can You Dig It."
"Folse doesn't just cook something. There's always a story behind it and a reason for everything that goes into it. It's about the basic ways and the history behind the seven nations of the Creole," Palen said.
In 2017, the lights of Sin City called, and Chef James joined the team as Master Cook at Le Cirque in the Bellagio Hotel in Las Vegas — a Michelin restaurant and one of the top 15 restaurants in the nation. 
"Working at LeCirque was incredible," says Chef James. "We fed dignitaries, CEOs, ambassadors, and high rollers on a nightly basis using the finest ingredients and wine the world has to offer. But when the COVID-19 pandemic shuttered Las Vegas, my wife Rebecca and I decided it was time to come home. We missed our families and were ready for another adventure." 
"We could not be more excited to have someone with James's experience and expertise as part of the team," Fuel Bar + Taco owners Al Munoz and Nicole Evans said. "Our vision for Fuel Bar + Taco is destination dining with an innovative menu featuring the freshest ingredients; James's experience and expertise are just what we needed to make that vision come to life." 
Set up in a renovated filling station at 634 W. Main St. in Jackson, Mo., Fuel Bar + Taco is an elevated street taco and burger joint with a passion for fresh ingredients, great service and giving back to the community set to open in the spring of 2021. For more information, follow Fuel Bar + Taco on social media at https://www.facebook.com/FuelJackson and https://www.instagram.com/fueljackson.