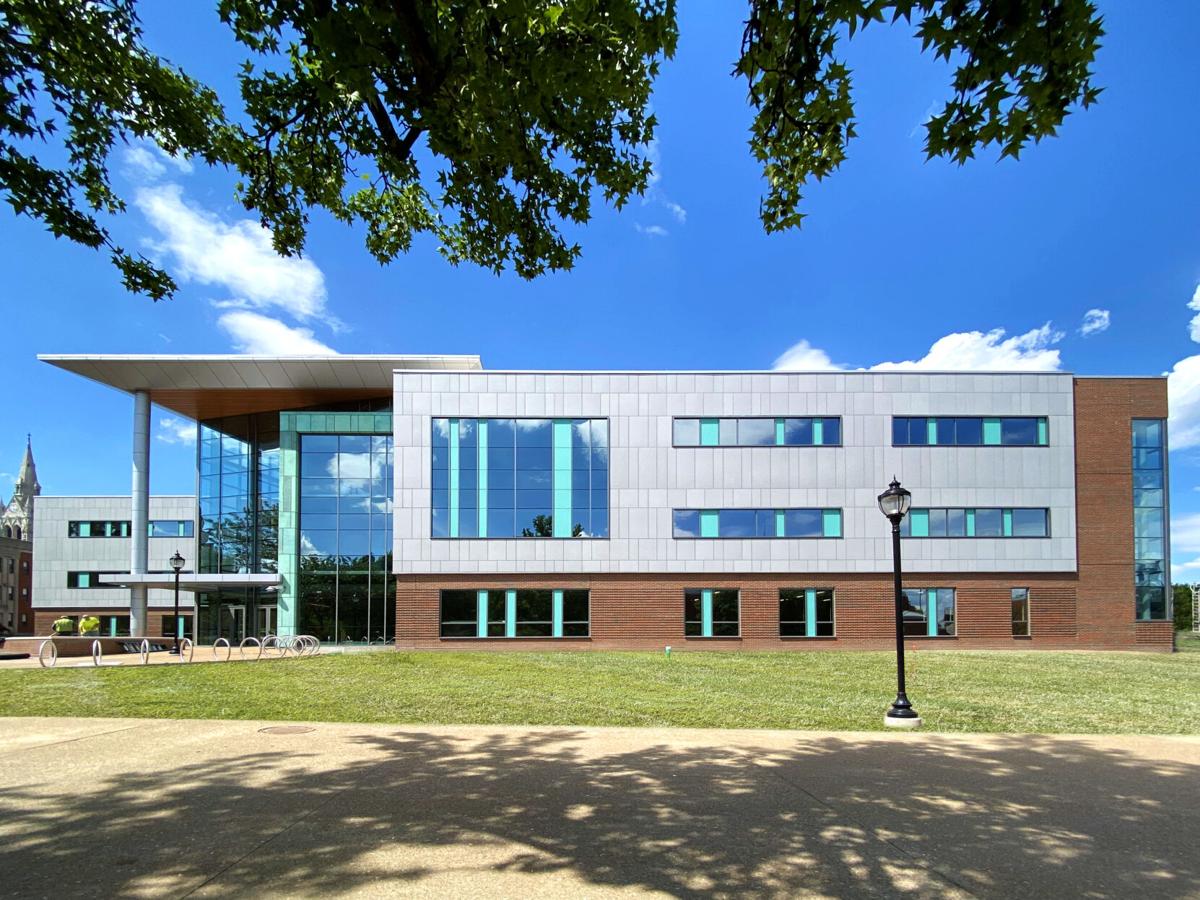 The new Integrated Science and Engineering (ISE) Building at Saint Louis University (SLU) is now open for the campus community to enjoy in time for late summer courses and the upcoming fall semester.  The Hastings+Chivetta-designed facility boasts innovative teaching environments and flexible lab spaces that promote new ways of learning and experimentation.  It encourages cutting-edge research and fosters collaboration among faculty and students.  The ISE Building is the new flagship for science education and research at SLU and puts science on display for the entire campus.
Michael Lucido, Vice President of Facilities Services at Saint Louis University, reflected on the dynamic partnership between Hastings+Chivetta and the University stating: "We have done some great projects together for SLU. However, the ISE building is the best so far.  It is the best building the University has completed."
Highlights of the new three-story ISE Building include:
·    - A three-story atrium
·    - 10,000 SF of research space
·    - New teaching lab spaces to support bioinformatics, biology, biomedical engineering, chemistry, neuroscience, and computer science courses that support all science, engineering, nursing, and health science majors at SLU
·    - An active learning classroom that can seat up to 210 students
·    - Formal and informal collaboration and gathering spaces
·    - A research computing and data visualization support center
Due to the University's firm commitment to sustainable design, the team is seeking LEED Silver certification for this project.
HASTINGS+CHIVETTA ARCHITECTS, INC. provides architectural planning and design services to clients throughout the United States.
The business news you need
With a weekly newsletter looking back at local history.