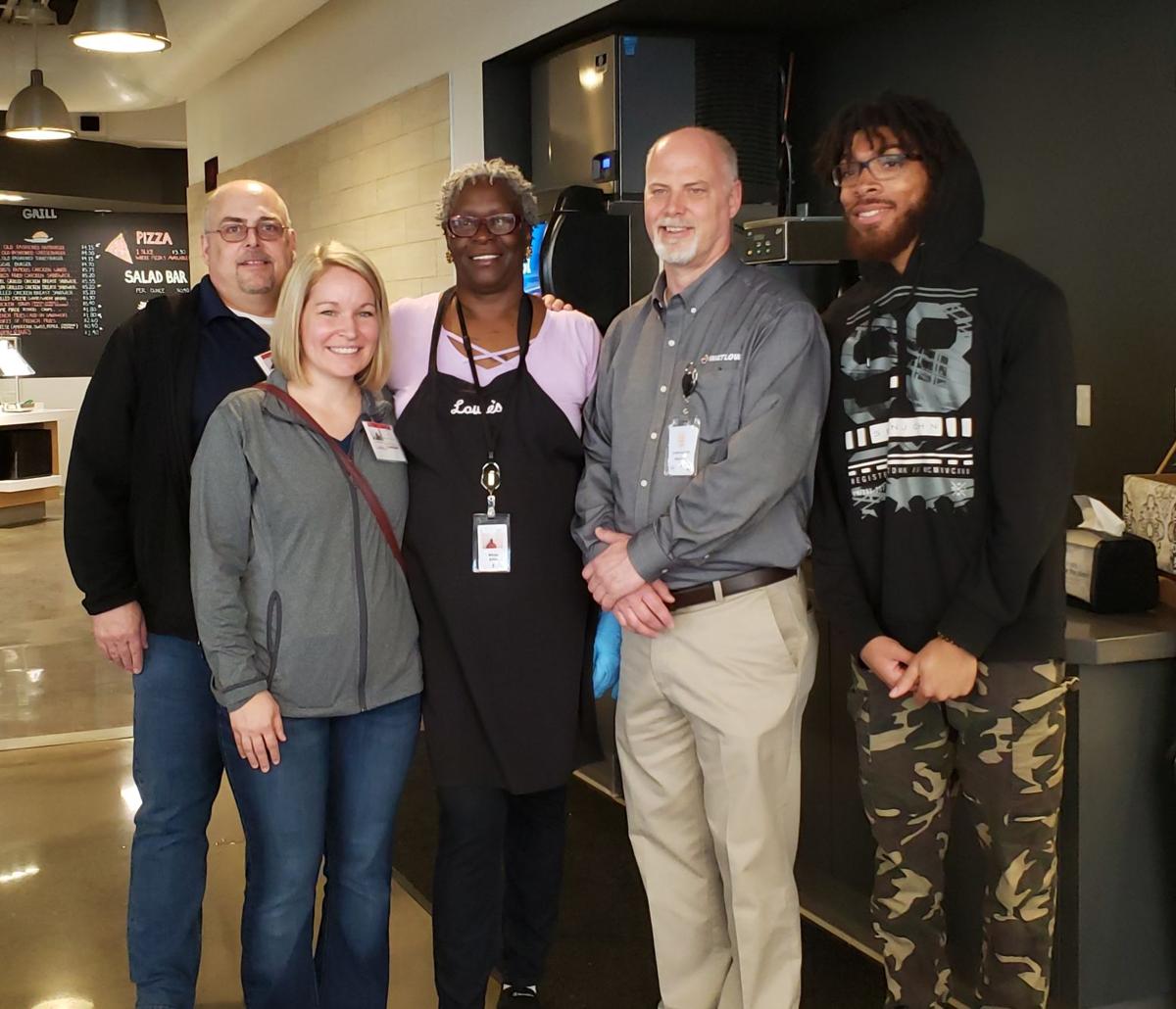 (ST. LOUIS – May 6, 2019) A local transitional employment program, utilized by Independence Center, a community behavioral health organization that provides wraparound support to those living with serious mental illness, is creating positive outcomes for workers and local companies.
Three years ago, Independence Center partnered with Watlow to provide employment opportunities and job training skills for those reentering or joining the workforce. Independence Center staff member, Tim Morrell, said the purpose of the program is to help those struggling with mental illness gain confidence.
"The goal of this program is to help people take that first step towards employment, while also meeting the job requirements of local companies," said Morrell. "We've found that work gives people a sense of meaning and purpose and is often the best tool to combat the stigma that surrounds mental illness. It helps them build confidence and feel reconnected to the community," said Morrell.
Morrell said the program works by Independence Center staff learning the job from the employer first, and then providing training and weekly follow-up visits with the new employee and supporting them as needed. Morrell said they help ensure that the employee is meeting the job requirements while also making valuable connections and gaining job experience.
Aleesia Allen is one of Independence Center members currently employed at Watlow's World Headquarters. She is responsible for a variety of tasks including maintaining the cleanliness of the café. She says that the position has helped her build her self-esteem.
"I hadn't worked in ten years, because of my illness. This program really helped me improve my communication skills and my confidence," said Allen.
Independence Center currently has 38 transitional employment positions with 16 different local employers. Thanks to the partnership with Watlow, in three years, 18 Independence Center members have participated in the program and 50 percent of those have gone on to gain permanent employment with other community employers.
Watlow Chief Financial Officer and Senior Vice President of Operations, Steve Desloge, helped get the program started three years ago, and is proud to see the impact its making.
"This program aligns so perfectly with Watlow's mission of enriching lives, we were happy to be a part of it," said Desloge. "It's been a mutually beneficial program for us because Independence Center members are doing the work, and Watlow is providing them with necessary job experience. Everyone at our company has enjoyed taking part in it."  
Independence Center serves about 1500 people each year and strives to help people living with a mental illness live and work in their community by erasing the internal and external stigma of that diagnosis. Its mission is to provide all the services and resources a person with a serious mental illness needs to manage their symptoms, find belonging and purpose and gain the independence to live a healthy, quality life. For more information about Independence Center, go to www.independencecenter.org.
The business news you need
With a weekly newsletter looking back at local history.