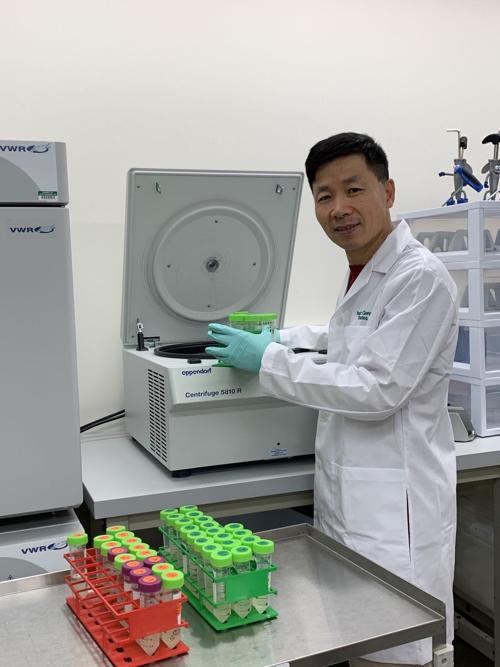 Intact Genomics, a St. Louis, Missouri based biotechnology company, announced that the United States Patent and Trademark Office (USPTO) has issued a new patent of "Fungal Artificial Chromosomes, Compositions, Methods and Uses Therefor" (U.S. Patent No. 10,337,019) to Intact Genomics. The patent covers Fungal artificial chromosome (FAC) vectors which can be replicated in a bacterial or a fungal host and can comprise an insert of heterologous DNA up to 300-500 kilobases into a fungal genome. The insert sequence can be modified by homologous recombination. Fungal artificial chromosome (FAC) vectors also can be a plasmid comprising bacterial and fungal origins of replication, as well as bacterial and fungal selection marker genes. Additionally, the patent discloses the methods of generating plasmid libraries including vectors comprising intact SM gene clusters.
Fungi are one of the most important groups of organisms on the planet. They play important roles in many aspects of human life, including medicine, food, and farming. "The FAC technology can capture large DNA fragments and shuttle them into advanced or engineered fungal hosts for heterologous expression.  This enables robust production and rapid identification of fungal secondary metabolite compounds." Said Chengcang Charles Wu, PhD, who is the inventor of this technology and the main inventor of the "Artificial Plant Mini-chromosomes" (WO 2007/137114). "This proprietary technology can be used in our drug discovery research, as well as licensed to companies across pharmaceutical, agricultural and environmental sectors."
"We are extremely pleased with continued development of large DNA fragment and metagenomic technologies. The issuance of this patent will strengthen our intellectual property protection of our core technologies." Said Dr. Chengcang Wu who is a world-renowned expert and the founder and CEO of Intact Genomics.
About Intact Genomics, Inc.
Intact Genomics is a worldwide leader in large DNA fragment cloning and metagenomics technologies. The company continuously focuses on genomic technology innovation by applying large DNA fragment cloning related proprietary technologies in metagenomic research to develop new solutions for natural product-enzyme discovery, agricultural research, and environmental protection. Intact Genomics also provides high-quality life science products and large DNA fragment cloning related services to help scientists explore the genome structure and function of microorganisms, plants, and animal species.
The business news you need
With a weekly newsletter looking back at local history.