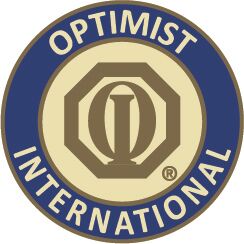 International organization based in St. Louis, Optimist International, is being recognized by National Day Calendar for its annual "Optimist Day."
Optimist International and its members are celebrating Optimist Day on Thursday, February 4, 2021 internationally. Now, more than ever, people should Choose Optimism. Recognizing the difficult times created by the pandemic, this year Optimist Clubs are going above and beyond to display their optimism within the community.
"Optimist Day is meant to bring people together and to find the positive, optimistic moments in life, no matter how hard it can be," Executive Director of Optimist International Benny said, "This last year has been difficult for individuals all over the globe. Being recognized by National Day Calendar is great national recognition in getting others to spread optimism in their local communities."
Optimist Day occurs each year on the first Thursday of February around the world.  Optimist Members are encouraged to wear Optimist apparel and promote their efforts to help the community. Individuals that do not belong to an Optimist Club can celebrate too by spreading optimistic messages to friends and loved ones.
National Day Calendar officially added Optimist Day at the end of January to its website, encouraging everyone around the world to stay optimistic. Optimist International is located in the Central West End on the corner of Lindell and N. Taylor Avenue.
Optimist International has nearly 70,000 adult and youth members in upwards of 2,500 clubs in the United States, Canada, the Caribbean, Mexico and throughout the world. Carrying the motto "Bringing Out the Best in Youth, in our Communities, and in Ourselves," Optimists conduct positive service projects that reach more than six million young people each year. To learn more about Optimist International, please call (314) 371-6000 or visit the organization's website at www.optimist.org.