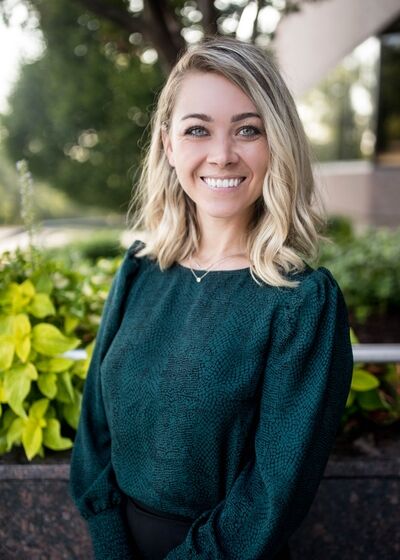 ST. LOUIS, MO – April 19, 2021 – Jesstine O. Kemper, a Financial Advisor with Northwestern Mutual in Chesterfield, MO has earned a number of industry awards.
Kemper, who started full time with Northwestern Mutual in 2020, was recognized as a Top 10 Women Leader in premium for those with five years of experience or less within Northwestern Mutual's Southern District. In addition she was recognized with a Centurion Platinum award for impacting 100 clients in their first year of the business, one of the most prestigious awards a new Financial Advisor can achieve, and also received the Pacesetter Platinum award for high achievement.
Kemper has also qualified for membership in the Million Dollar Roundtable (MDRT) for 2021, an international, independent association of nearly 19,000 leading life insurance producers. MDRT is a coveted career milestone that indicates sales and service achievement and is a highly recognized mark of excellence for life underwriters. Members must meet strict ethical and production requirements to qualify.
"Jesstine has that special sparkle that was evident from the first time we met," said Douglas Stockton, Growth and Development Director and Financial Advisor for Northwestern Mutual in Chesterfield "She is destined for great things and is on a trajectory for extremely high levels of achievement. Whether you are a client, mentor or colleague, Jesstine simply makes your life better."
"The thing that impresses me the most about Jesstine is her desire to grow," said Daniel Babitz, Managing Director of The Babitz District Office with Northwestern Mutual-Clayton. "She had a record-breaking first year and it was due to her continuous pursuit of self-improvement. There are so many talented people in the world that never achieve their goals because they rely solely on their talent. Not Jesstine. She is one of the most talented people I have ever met, yet she consistently works harder than anyone I know."
Prior to joining Northwestern Mutual, Kemper served in hospitality management for eight years. She received a bachelor's degree in Management with a minor in Business from the University of Tennessee in Knoxville.
Kemper and her husband Bryan currently reside in the City of St. Louis.
About Northwestern Mutual
Northwestern Mutual has been helping families and businesses achieve financial security for more than 160 years. Through a distinctive, whole-picture planning approach, we empower our clients to make the most of every single day and plan for important moments in their future. We combine the expertise of our financial professionals with a personalized digital experience to help our clients navigate their financial lives every day. With $272.2 billion in assets, $28.5 billion in revenues, and $1.8 trillion worth of life insurance protection in force, Northwestern Mutual delivers financial security to more than 4.5 million people who rely on us for life, disability income and long-term care insurance, annuities, and brokerage and advisory services. The company manages $128 billion of investments owned by our clients and held or managed through our wealth management and investment services businesses. Northwestern Mutual ranks 104 on the 2018 FORTUNE 500 and is recognized by FORTUNE® as one of the "World's Most Admired" life insurance companies in 2019.