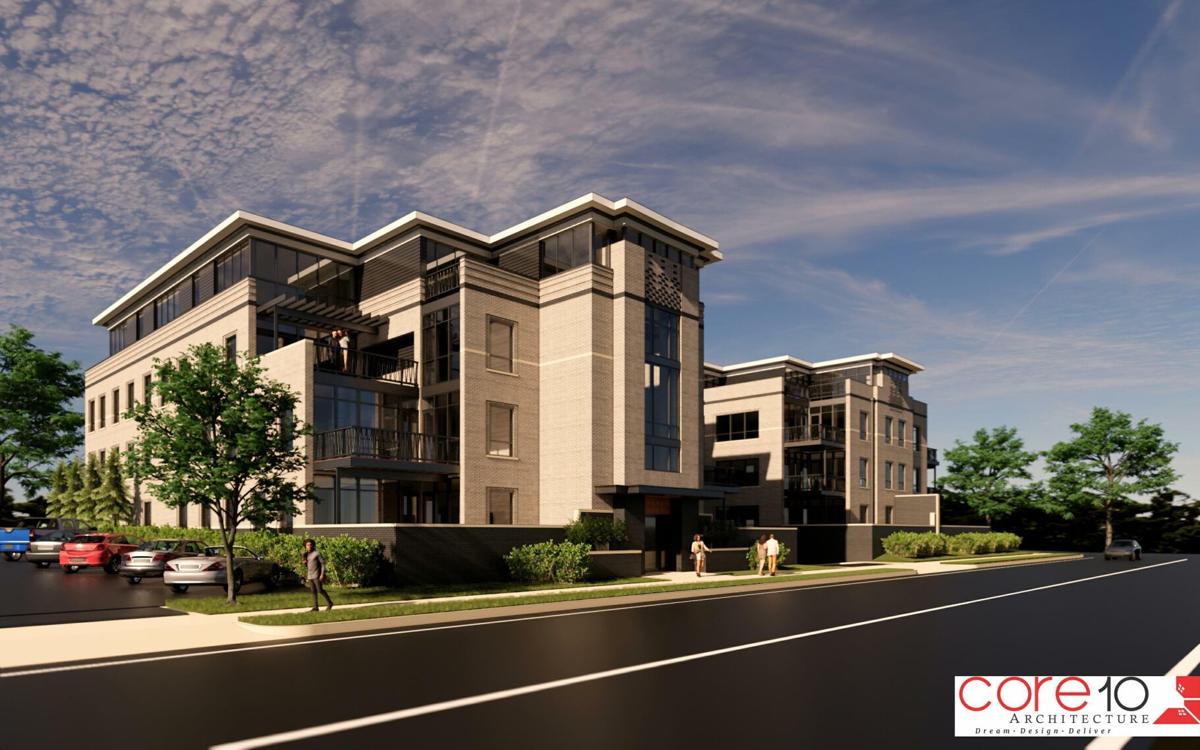 Kadean Construction has begun construction of The Hutton, a midrise condominium building at 134 W. Madison in downtown Kirkwood for developer Savoy Properties.  The 45,385 square foot, three-story residential building will feature 12 luxury condominiums including four penthouse level units, all with spacious balconies, large windows, open floor plans, fireplaces, underground parking and other amenities.
            The Hutton is situated between The Barclay and The Madison, two similar condominium buildings also built by Kadean on the same block for Savoy Properties in 2018 and 2020.  Core 10 Architecture is the project architect on all three buildings. Construction of The Hutton is scheduled to be completed in the Fall of 2022.
            "Kadean was the natural choice for us to build The Hutton, as they have provided high quality work and reliable performance for us on The Madison and The Barclay projects over the past three years," said Drew Lasinski of Savoy Properties.  "We are looking to them again to deliver a building consistent with our other sold-out buildings on that block."
            Kadean is providing general contracting services for The Hutton and KPFF Consulting Engineers is providing engineering services.  Other key subcontractors include KayBee Electric, Pipe and Duct Systems, Finch Plumbing and BiState Fire Protection.
            "We have gained important experience from our previous work on The Madison and The Barclay that will help us overcome the many challenges posed by The Hutton's tight job site," said Mike Eveler, President of Kadean Construction.  "It is an honor to help remake this block of Madison Avenue into a highly sought-after residential area in downtown Kirkwood."
Kadean Construction is a 58-year-old design-build focused commercial construction company specializing in pre-construction, construction management and general contracting services at the local, regional and national level in the industrial, healthcare, multifamily, cannabis, science & technology, institutional, food & beverage and commercial markets. For more information, visit www.kadean.com.