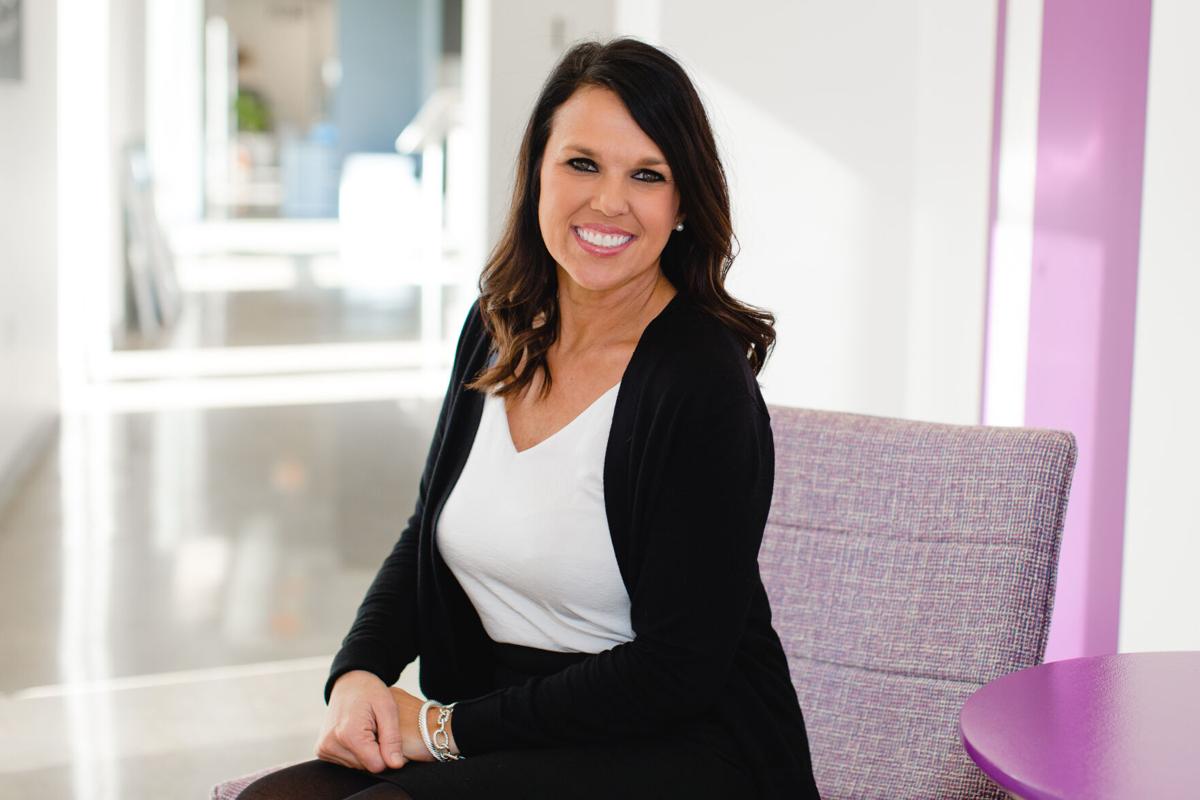 KAI Enterprises proudly announces the promotion of Controller Michelle Huber to Vice President of Finance. Huber joined KAI in October 2019.
In her new leadership role, Huber will provide full financial oversight of both the construction and professional service business units at KAI, plus lead all aspects of the company's budgeting and forecasting.
"We are absolutely thrilled to have Michelle take on the newly consolidated role as Vice President of Finance. She brings an acute understanding of accounting process and procedures but is able to temper and balance with her experience and background in the A/E/C industry," said KAI Managing Partner Brad Simmons, FAIA. "Michelle offers a keen understanding of the type of information and data a C-suite leadership team needs to successfully operate a rapidly growing business. I really appreciate the insight, knowledge and energy she brings to our KAI Leadership team—a real win for our company."
Huber has 11 years of industry experience, having previously worked as a Controller at Kaskaskia Engineering Group in Belleville, Illinois and as a Senior Tax Accountant at Brown Smith Wallace in St. Louis.
"Having Michelle step into her new role has been a real boost of energy. She is proactive, brings a holistic understanding of corporate financials, works seamlessly and effectively with our entire leadership team—and most importantly, Michelle is unafraid to challenge and push for answers," said KAI CEO Michael Kennedy, Jr. "As CEO, I need a collaborative partner. Someone that tells me what I need to hear, not what I want to hear. Michelle is that partner and has quickly blended in well with our company leadership. We are fortunate to have Michelle at KAI."
She has a Bachelor of Science in Accounting from Southern Illinois University Edwardsville and an MBA from McKendree University in Lebanon, Illinois.
Huber resides in O'Fallon, Illinois with her husband, two sons, and a daughter who will be attending Illinois State University in the fall. When not working, she stays busy attending her sons' football, basketball and baseball games.
KAI Enterprises is a national design and build firm providing delivery-oriented building solutions with a diverse portfolio of experience, in-house multi-discipline professionals, and expertise in both design and construction delivery. Founded in 1980, KAI has grown into one of the largest minority-owned firms in the AEC industry. For more than 40 years, KAI has been instrumental in transforming communities through its expertise in residential, commercial, K-12, higher education, healthcare, science and technology, aviation, mobility, sports and entertainment, government, water and community-focused projects. KAI Enterprises is comprised of four distinct business units—KAI Design, KAI Engineering, KAI Build and KAI 360 Construction Services. To learn more about KAI, visit www.kai-db.com.