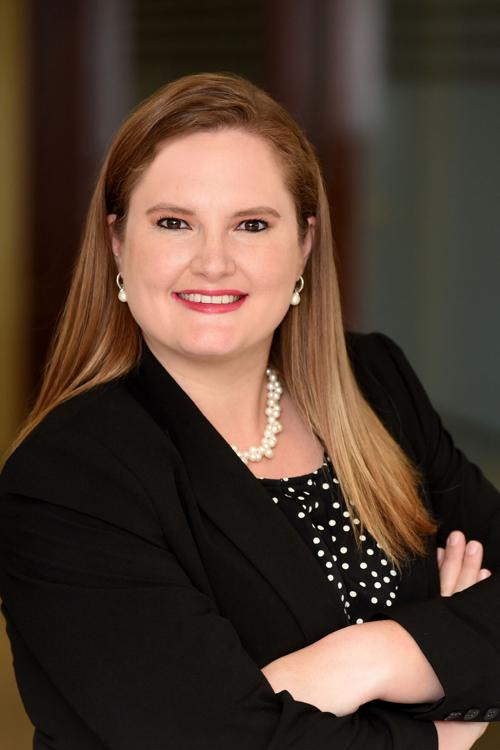 ST. LOUIS – May 21, 2021 – Greensfelder, Hemker & Gale, P.C., is pleased to announce that Lauren E. Surdyke has joined the firm as an associate in the Trusts & Estates practice group, based in Greensfelder's St. Louis office.
"We are thrilled to welcome Lauren to Greensfelder as a member of our Trusts & Estates team," said Greensfelder President and Chief Executive Officer Kevin T. McLaughlin. "Lauren brings experience that will be highly valuable to our estate planning clients."
Ms. Surdyke focuses her practice on estate planning, with an emphasis on high-net-worth families, charitable planning, complex family dynamics, and business succession. In addition, she counsels clients on trust administration, assists with preparation of estate and gift tax returns, and works with nonprofit organizations on applications for recognition of tax exemption, board management, and contract matters. Her work also has involved entity formation, contract negotiation, and other business matters.
Previously, Ms. Surdyke was an attorney at Paule, Camazine and Blumenthal, P.C. Her background also includes work at a large financial services firm involving high-net-worth estate plans.
Ms. Surdyke received her J.D. from Saint Louis University School of Law and her Bachelor of Science from Missouri Baptist University.
Greensfelder, Hemker & Gale, P.C., founded in 1895, is a full-service law firm with offices in St. Louis, Chicago and Southern Illinois. Greensfelder offers comprehensive legal solutions for clients locally, nationally and internationally. Areas of practice include business services; communications and media; construction; educational, religious and tax-exempt organizations; employee benefits; employment and labor; energy; franchising and distribution; health care; intellectual property; litigation; real estate; securities and financial services; and trusts and estates. Find out more at www.greensfelder.com.