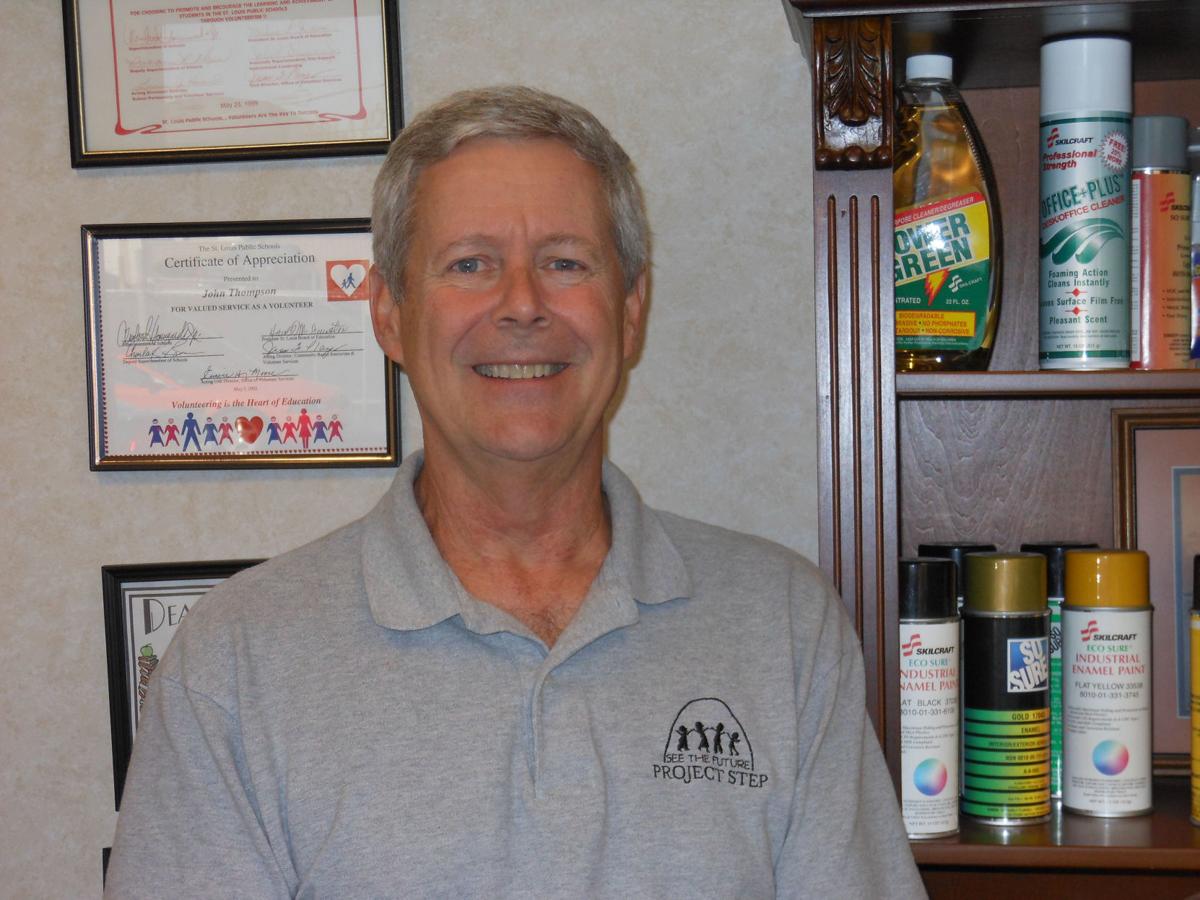 Nonprofit agency also secures 20 new products for its liquid filling business and hired four new employees
January 8, 2020, St. Louis, Missouri
Lighthouse for the Blind-Saint Louis (LHB), a not-for-profit manufacturing and packaging organization with a dedicated social service mission (http://www.lhbindustries.com), achieved its best financial results in 2019 since 2012.
The charitable business, also known as LHB Industries, Inc., ended 2019 with total revenue of approximately $27 million, an increase of 8.7% percent over 2018 year-end results.
LHB also secured 20 new products for its liquid filling business and hired four new employees in 2019. LHB currently employs 53people who are legally blind and expects to hire additional blind and legally blind personnel to help support the new business.
LHB acquired SKILCRAFT® Pine Oil Disinfectant products and co-branded SKILCRAFT Diversey® floor care products through an award process with National Industries for the Blind, a government agency that employs people who are blind or have significant disabilities.
The disinfectant and floor products are "sister products" that are produced on a brand new fill line located at the Lighthouse's Berkeley facility in St. Louis County.
John Thompson, president of Lighthouse for the Blind-Saint Louis, said, "We are extremely proud of the financial results for the year 2019, and very excited about the addition of the Pine Oil Disinfectant products and Diversey floor products."
Thompson added, "We believe this acquisition will increase LHB revenues and employment by expanding operations; provide more jobs for people who are blind or legally blind; and increase revenue  to support our 'See the Future' programs for people who are legally blind  in Missouri and southwestern Illinois."
All 16 of LHB's 'See the Future' programs are financed by revenues that the Lighthouse generates by manufacturing, packaging, selling and distributing its products to businesses, consumers and government agencies.
The LHB programs provide assistance in technology adaptations; skills development for activities of daily living; career development for professionals working in vision specialties; scholarships to attend educational and recreational camps; adult assistance with low vision aids; and a mobile low vision clinic.
"These programs share common goals to provide children and young adults who are blind or visually impaired with opportunities to learn about teamwork, gain self-confidence, build friendships and develop communication and socialization skills," said Thompson.
"We strive to help all of our program participants – and our in-plant employees – become independent and productive members of society," Thompson said.
LHB's brands are SKILCRAFT®, Emergency Ready®, Tear Mender®, RapidFix®, Badge Magic® and Cosbond®.
In addition to these top quality products, LHB's two manufacturing, assembly, warehousing and distribution plants in St. Louis County produce medical kits; catheters; aerosol and liquid paints; aerosol and liquid cleaners; adhesives; eco-friendly products; and others for business, consumer and government customers nationwide.
Thompson said, "LHB is an excellent example of a not-for-profit entity functioning like a for-profit company to preserve and advance a meaningful social services mission."
 "We are very proud of our skilled employees in our production plants, and we are proud of our mission-specific staff members who develop, sustain and provide our service programs for the blind community in Missouri and Illinois."
For descriptive brand information and more information about LHB service programs, contact Brittney Bettonville, Marketing Manager, at 800.542.3697 or 314.423.4333, or see the website http://www.lhbindustries.com.