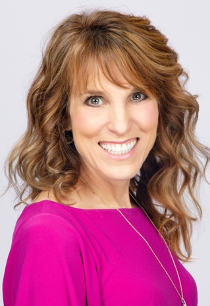 Jenkins Group proudly announces the 7th Annual Illumination Book Awards, honoring today's best Christian books. Lisa Wilt, graduate of St. Louis College of Pharmacy, is among the GOLD medalists for her book, WINDOWS OF WONDER: Discovering W.O.W. God Moments in the Ordinary. Wilt's book is available on Amazon.com and BarnesAndNoble.com.
This year's winners are made up of self-published authors and some of the most respected names in publishing. Illumination Award winners offer guidance, insight, and support for those seeking to become closer to Him. "Faith is a journey. This year's Illumination winners feature books of all genres for everyone seeking a path- from inspiring fiction to compelling personal stories of faith, guides to living one's best life, insight from those ministering to their flocks, and so many more," says awards director Amy Shamroe. "Our awards shine a light on the books that enrich and inspire today's Christians in all aspects of their faith through a chorus of different voices."
As many Christians are observing the season of Lent and the hope of Easter, the messages delivered in these books are especially relevant during this time. To learn more about how the Illumination Book Awards recognize and promote the year's best Christian books and the authors and publishers who make them possible, visit http://www.illuminationawards.com/16/2020-medalists--ebook-and-enduring-light
The business news you need
With a weekly newsletter looking back at local history.