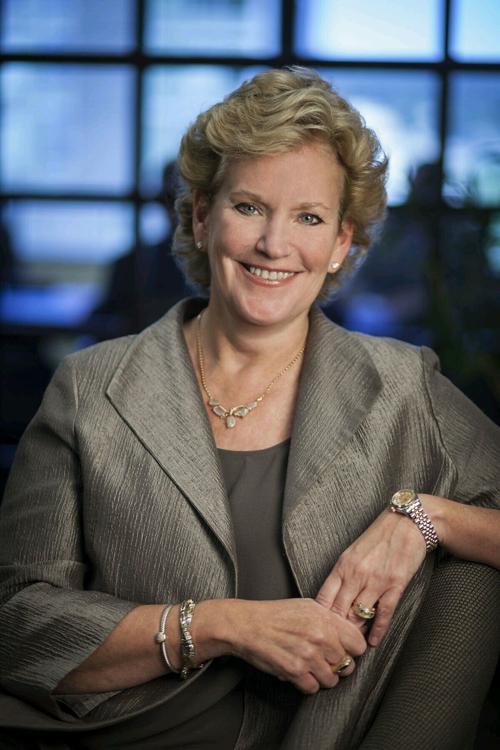 St. Louis, MO. (September 14, 2021) – Lisa Brubaker, Senior Vice President, Enterprise Performance Excellence at Centene Corporation, has been appointed as Chair of the Make-A-Wish Missouri & Kansas Governing Board. Brubaker succeeds Denise Kruse who recently fulfilled her two-year term, helping grant over 230 wishes during her tenure.
Brubaker's professional career includes over 30 years of health care experience including over six years with Centene. Prior to her role in Enterprise Performance Excellence, Brubaker served in a variety of capacities with Centene, including SVP of Corporate Quality and Risk Adjustment, Interim CEO of Medicare Solutions and SVP of Complex Care Solutions.
Brubaker has extensive non-profit board service, including the George Eastman Museum, Meals on Wheels People, Rochester New York YMCA, United Way, Visiting Nurse Service and Museum and Science Center, the Rochester and Portland Business Alliances, Finger Lakes Health Systems Agency and over six years on the Make-A-Wish Missouri & Kansas board.
During her involvement with the Make-A-Wish Foundation, Brubaker has heavily influenced and contributed to the success of the local chapter including:
- Responsible for bringing in nearly $800,000 of revenue for the local chapter, helping fund 80 wishes to children battling critical illnesses

- Instrumental in creating the largest Walk For Wishes event in the country, raising nearly $3 Million in the last four years alone
- Influential in cultivating partnerships with volunteers, key donors and companies throughout the Missouri & Kansas region
"I am honored to serve as Board Chair for such an incredible organization," Brubaker said. "Wishes give children and their families hope, joy and memories to last a lifetime. The impact transcends beyond the family to schools, hospitals, friends and neighbors. We thank Denise Kruse for her two years of service as Board Chair and continued involvement serving on our Board of Directors.  We thank our generous supporters who make wishes possible through their donation of time and resources.  And most importantly, we thank our wish children for their ensuring strength and their creativity in imagining their awe-inspiring wishes.  I am thrilled to continue changing lives, one wish at a time."
The decision to appoint Lisa Brubaker as Board Chair has been greatly supported by the other members of the Make-A-Wish Missouri & Kansas Governing Board and leaders within Make-A-Wish.
"Lisa has been a tremendous advocate, ambassador and champion for children throughout Missouri & Kansas. Her dedication to creating hope for children with critical illnesses has impacted our organization for the last five years and we look forward to her continued leadership as Chair of the Governing Board," said Caroline Schmidt, President & CEO of Make-A-Wish Missouri & Kansas.
For more information about Make-A-Wish Missouri & Kansas, visit
wish.org/mokan
.
Make-A-Wish® Missouri & Kansas creates life-changing wishes for children with critical illnesses. We are on a quest to bring every eligible child's wish to life, because a wish is an integral part of a child's treatment journey. Research shows children who have wishes granted can build the physical and emotional strength they need to fight a critical illness. Headquartered in Phoenix, Arizona, Make-A-Wish is the world's leading children's wish-granting organization, serving children in every community in the United States and in 50 countries worldwide. The local chapter is headquartered in Ballwin, Missouri and serves all counties in Missouri and Kansas. 
Since 1983, Make-A-Wish Missouri & Kansas has granted more than 9,000 wishes to local children with critical illnesses. For more information about Make-A-Wish Missouri & Kansas and how you can transform lives, one wish at a time, please visit our website (wish.org/mokan) and connect with us on Facebook (makeawishMOKAN), Twitter (@makeawishMOKAN), Instagram (@makeawishMOKAN) and YouTube (MakeAWishMOKAN).