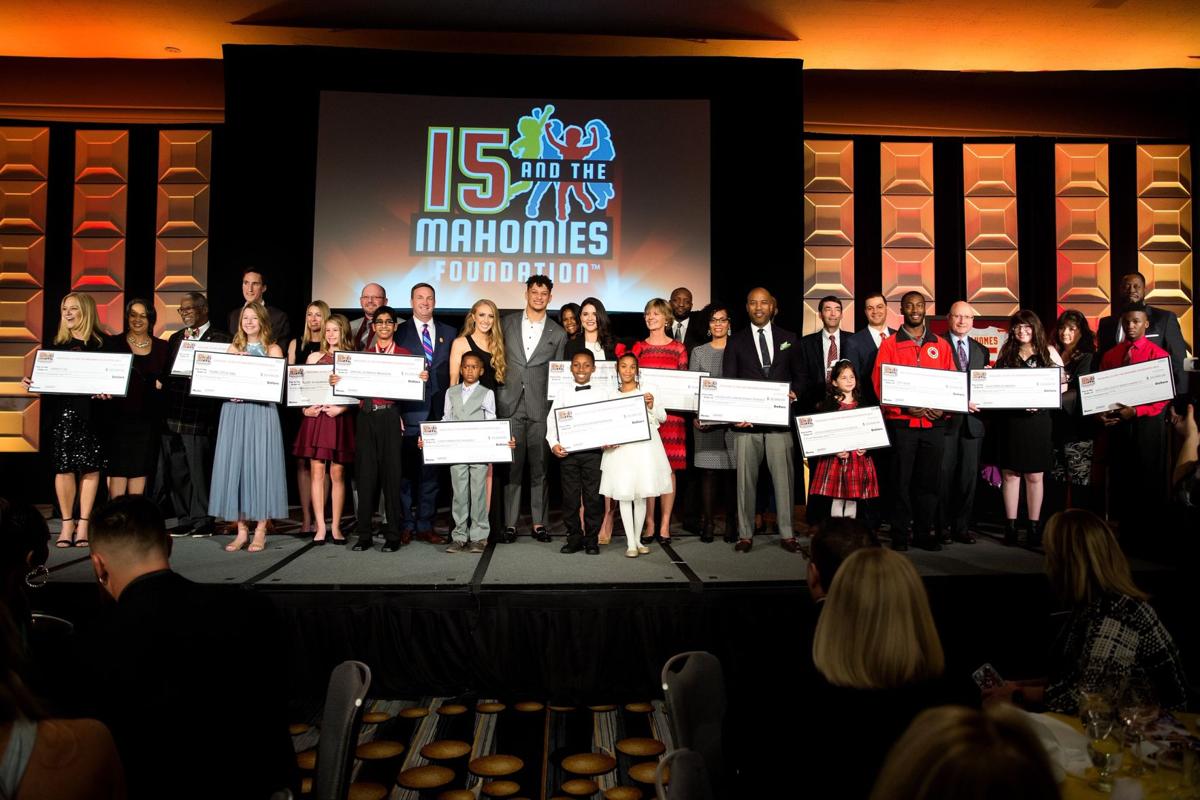 ST. LOUIS, Mo - Make-A-Wish Missouri & Kansas was one of 15 charities to receive a $15,000 grant from the 15 and the Mahomies Foundation. The foundation announced the charities that would receive the grants on Thursday, November 21, during the foundation's inaugural gala, which ended up raising over $600,000.
The foundation, which was started this year by Kansas City Chief Quarterback Patrick Mahomes, is "dedicated to improving the lives of children," and will "support initiatives that focus on health, wellness, communities in need of resources and other charitable causes," according to its website.
Through its program, 15 for 15, the foundation gifted a total of $225,000 in grants to 15 youth charities from the Kansas City area. One of the 15 selected to receive one of the grants was Make-A-Wish Missouri & Kansas.
Some of the other charities to receive a grant included Special Olympics Missouri, Children's Mercy Kansas City, and Operation Breakthrough.
 "We are honored and delighted to have been selected for this generous grant," said Stephanie Hampton-Boeglin, Chief Operating Officer of Make-A-Wish Missouri & Kansas. "Like the other selected charities, we look forward to using this grant to continue to improve the lives of local children in need."
For more information about Make-A-Wish Missouri & Kansas, visit mokan.wish.org.
Make-A-Wish® Missouri & Kansas creates life-changing wishes for children with critical illnesses. We are on a quest to bring every eligible child's wish to life, because a wish is an integral part of a child's treatment journey. Research shows children who have wishes granted can build the physical and emotional strength they need to fight a critical illness. Headquartered in Phoenix, Arizona, Make-A-Wish is the world's leading children's wish-granting organization, serving children in every community in the United States and in 50 countries worldwide. The local chapter is headquartered in Ballwin, Missouri and serves all counties in Missouri and Kansas.
Since 1983, Make-A-Wish Missouri & Kansas has granted more than 8,350 wishes to local children with critical illnesses. For more information about Make-A-Wish Missouri & Kansas and how you can transform lives, one wish at a time, please visit our website (mokan.wish.org) and connect with us on Facebook (makeawishMOKAN), Twitter (@makeawishMOKAN), Instagram (@makeawishMOKAN) and YouTube (MakeAWishMOKAN).