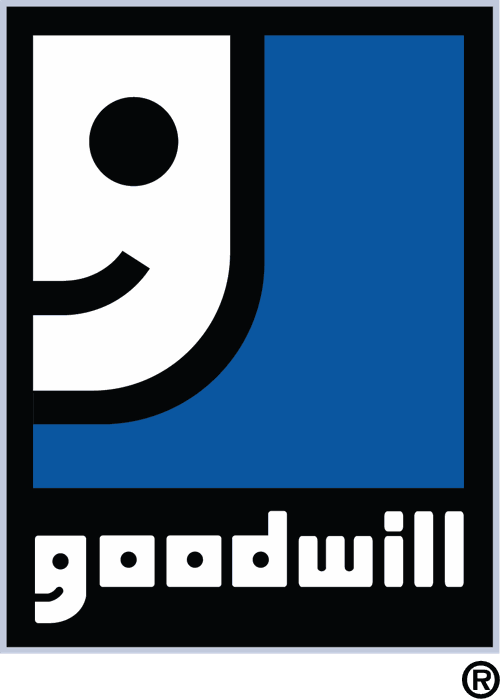 ST. LOUIS (February 22, 2021) –MERS Goodwill's strong financial health and commitment to accountability and transparency has earned the organization a 4-star rating from Charity Navigator, the United States leading independent charity evaluator. Only a quarter of the charities rated by Charity Navigator have received this highest possible rating.
The Charity Navigator 4-star rating sets MERS Goodwill into a select group of charities striving and working together to overcome this world's most pressing challenges. Goodwill annually serves more than 15,000 individuals; operates 62 career centers and 4 Excel Centers throughout 89 countries in the bistate area of Missouri and Southern Illinois. Through a global pandemic and unprecedented times, MERS Goodwill kept their mission at the forefront of its work and never backed down.
"We use the communities' donations to power our mission – to change lives through the power of work," states Dave Kutchback, President and CEO of MERS Goodwill. "Receiving the Charity Navigator 4-star rating is an honor and shows how hard the entire organization works every day to make our mission a reality for all the communities we serve in Missouri and Southern Illinios."
Since 2002, using objective analysis, Charity Navigator has awarded only the most fiscally responsible organizations a 4-star rating. In 2011, Charity Navigator added 17 metrics, focused on governance and ethical practices as well as measures of openness, to its ratings methodology.  These Accountability & Transparency metrics, which account for 50 percent of a charity's overall rating, reveal which charities operate in accordance with industry best practices and whether they are open with their donors and stakeholders.  On June 1, 2016, Charity Navigator upgraded its methodology for rating each charity's financial health, which further substantiates the financial health of its four-star charities.
"Goodwill's exceptional 4-star rating sets it apart from its peer and demonstrates it trustworthiness to the public," according to Michael Thatcher, President and CEO of Charity Navigator. "Only a quarter of charities rated by Charity Navigator receive the distinction of our 4-star rating. This adds MERS Goodwill to a preeminent group of charities working to overcome our world's most pressing challenges. Based on its 4-star rating people can trust that their donations are going to a financially responsible and ethical charity when they decide to support Goodwill."
Since 2007, MERS Goodwill has received 12 four-star ratings. MERS Goodwill's rating and other information about charitable giving are available free of charge on www.charitynavigator.org.
Charity Navigator, www.charitynavigator.org, is the largest charity evaluator in America and its website attracts more visitors than all other charity rating groups combined. The organization helps guide intelligent giving by evaluating the Financial Health and Accountability & Transparency of more than 8,000 charities. Charity Navigator accepts no advertising or donations from the organizations it evaluates, ensuring unbiased evaluations, nor does it charge the public for this trusted data. As a result, Charity Navigator, a 501 (c) (3) public charity itself, depends on support from individuals, corporations and foundations that believe it provides a much-needed service to America's charitable givers. Charity Navigator can be reached directly by telephone at (201) 818-1288, or by mail at 139 Harristown Road, Suite 101, Glen Rock, N.J., 07452.
About MERS/Missouri Goodwill Industries:
MERS Goodwill changes lives through the power of work. Its vision is a community where each individual has the opportunity to learn, work, and achieve their greatest potential. Annually serving more than 15,000 individuals, the non-profit agency operates in 46 locations serving 93 counties in the bi-state area. Revenues from 44 Goodwill stores assist with funding MERS Goodwill job training and employment services. MERS Goodwill is a proud member of the United Way and is accredited by the Better Business Bureau. The agency is also profiled on the nonprofit organization database GuideStar, where MERS Goodwill is ranked with the Platinum Seal of Approval. For more information about MERS Goodwill or to find a Goodwill donation center near you, call 314-241-3464 or visit www.mersgoodwill.org.