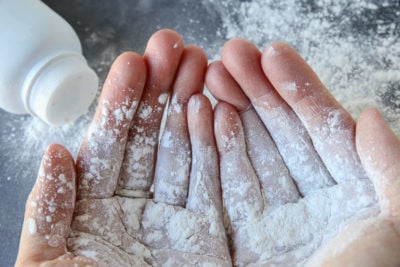 Court affirms verdicts of $2.2 billion dollars awarded to victims of asbestos-laced baby powder
ST. LOUIS, MO – 06/23/2020 – Today, the Missouri Court of Appeals, Eastern District issued a landmark opinion, affirming verdicts of $2.2 billion dollars awarded to victims of asbestos-laced baby powder who developed ovarian cancer in the case of Ingham, et al., v. Johnson & Johnson, et al. The opinion confirms what Johnson & Johnson knew and concealed for decades, that Johnson & Johnson's Baby Powder and Shower to Shower products contained deadly asbestos. On behalf of its clients, the Holland Law Firm thanks the Court of Appeals for the tremendous effort and dedication given the legal record covering thousands of pages and the extensive briefing. Holland Law Firm founder Eric Holland, who served as trial counsel in the case, said "This was a herculean effort by the Court of Appeals to issue a unanimous, detailed, and well-reasoned opinion just two months after oral argument."


Holland also described it as a "bittersweet day". "The Court found that two of our clients should have their cases tried in a different court, so we will have to go back through this whole process for them in another venue." Holland also pointed to the grim reality of ovarian cancer: "On one hand these women and their families finally got the justice they deserved, but on the other hand, 11 of the 22 women succumbed to this deadly disease and did not live to see this day". Mr. Holland praised the Court's finding that J&J's conduct was "reprehensible" and justified the award of punitive damages, noting that "this was an incredibly smart, diverse and attentive jury who heard mountains of evidence of J&J's conduct over the decades that fully supported punitive damages."


Patrick Dowd, a lawyer in the firm who has dedicated years to the representation of women suffering from ovarian cancer as a result of the use of Johnson & Johnson talcum powders, was particularly pleased that the firm's work led to the public release of secret, internal documents showing Johnson & Johnson's internal knowledge and decades-long cover-up of the asbestos contaminated powder products. "The Courts are open to the public for this very reason. When a company conceals a public health risk, that information should be released to the public and not hidden behind corporate barriers and protective orders pushed by the company lawyers."


While the order by the Missouri Court of Appeals upholds the largest verdict in Missouri history, firm partner Seth Crompton, who also served alongside Eric Holland and Patrick Dowd on the firm's trial team, recognizes that the fight is not over. "Johnson & Johnson is a multi-national billion-dollar corporation who will continue to fight with all its might and resources, including continued appeals and other strategies to avoid accepting responsibility for its actions. We owe it to these women to continue to fight for them", said Mr. Crompton, "and that is what we will continue to do for the long term until these women and others get all the justice they deserve."


The Holland Law Firm is a trial firm practicing nationwide from its firm headquarters in St. Louis, Missouri. The firm is the trusted partner to people who suffer devastating injuries from pharmaceutical drugs and devices, toxic exposure, explosions, railroad injuries, and other catastrophic events. The firm and its members have regularly been recognized by the media, their peers, and the judiciary as the top trial lawyers in the country, receiving awards, recognition and requests to teach from coast to coast.
The business news you need
With a weekly newsletter looking back at local history.