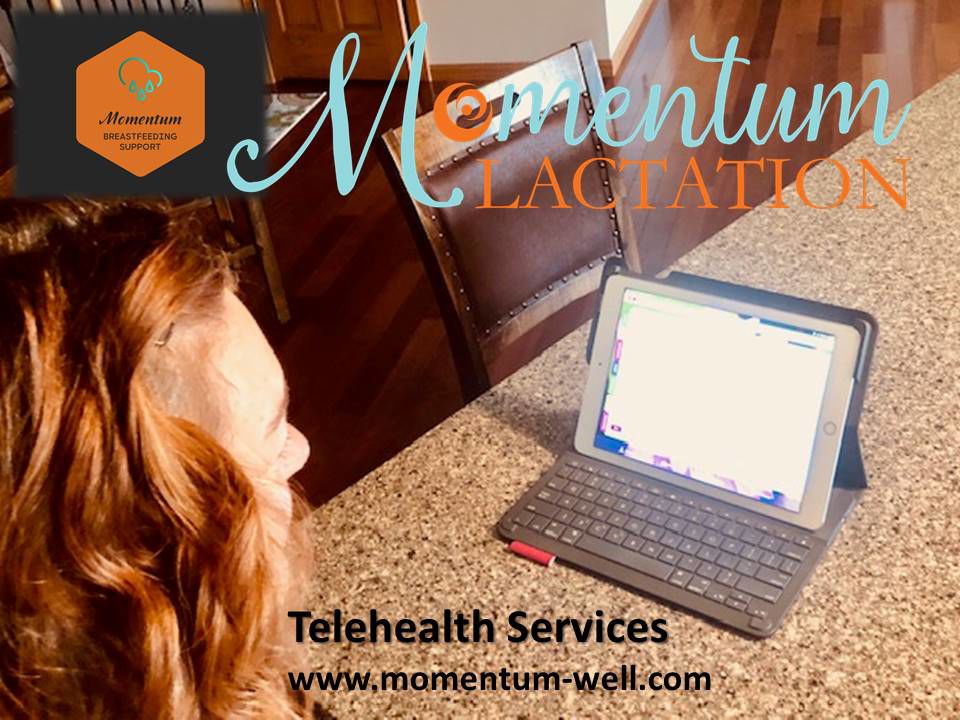 Support For Moms During COVID-19-In Times When It Can Be Hard To Find
Edwardsville, IL.:  Alisa Williams, Nurse Lactation Consultant (IBCLC), owner of Momentum Lactation, and featured in a national ad campaign for breastfeeding education, is making changes to provide continuity in breastfeeding services in our area in response to COVID-19 shelter-in-place mandates. Momentum Lactation is already known in the St. Louis Metro and Southern Illinois area for its breastfeeding services and support to mothers and mothers-to-be, but is now offering virtual/telehealth options for breastfeeding education, lactation consultations, and a free virtual breastfeeding mom support group.
Many pregnant women in the St. Louis and surrounding Metro area have found themselves in a complicated situation: their breastfeeding class at their hospital has been cancelled, they are home with a newborn and struggling to breastfeed, they can't rely on usual sources of support due to COVID-19. New mothers in the area planned to welcome their newborn with the help of family, friends and frequent Dr. visits, but they are finding they may be much more isolated than planned. Momentum Lactation sees this need and is ready to help. Led by Williams, who has over 30 years of experience in obstetric and lactation care, Momentum Lactation has adapted and offers many services, including:
Clinical Lactation Consultations: In home, office or Telehealth visitsFree Virtual Breastfeeding Mom's Meet Ups: meets 2nd and 4th Monday of the Month online, facilitated by Lactation Certified StaffLive Online Breastfeeding and Newborn Care Classes
Lactation support is beneficial to nursing mom's and babies and is a covered benefit by almost all medical insurance. Common reasons someone may see a Lactation Specialist:
·       A family who is expecting and is planning to breastfeed or transition a newborn home
·       Baby is not gaining weight as expected
·       Preterm or late preterm mom desiring to breastfeed
·       Any breastfeeding mother who is on a supplementation plan at discharge and would like to exclusively breastfeed
·       Any mom who is experiencing stress or expressing a desire to stop breastfeeding at any time
·       An infant who had jaundice or blood sugar issues at birth
·       A mom who has pain with feeding 
·       A mom who expresses concern about returning to work and continuing to breastfeed
·       A mom who is concerned about not having enough milk
·       Any mom could use peer support on her breastfeeding journey
Momentum Lactation is committed to continued support to mothers within social distancing guidelines in Illinois and Missouri. For more information, visit momentum-well.com.
The business news you need
With a weekly newsletter looking back at local history.