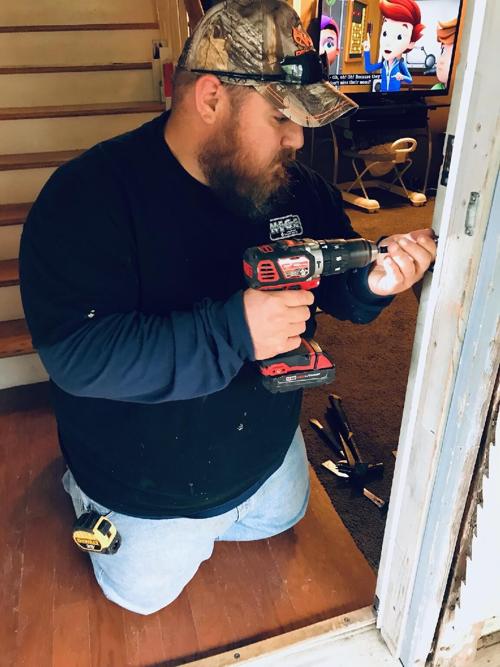 James Patrick of the not-for-profit North East Community Action Corporation (NECAC) prepare to install a new door at a West Alton home as part of National Weatherization Day activities.
   Weatherization can help lower utility bills and improve the appearance and value of area homes. Services provided by NECAC free to income-qualifying households include home energy audits, air leak sealing, insulation of walls, attics and floors, replacement of furnaces and checks of heating systems to make sure they are working properly.
   Rental and owner-occupied units and mobile homes are eligible. NECAC has operated the program under a contract with the Missouri Department of Economic Development's Division of Energy for more than 40 years.
   For more information, call 573-324-6622.