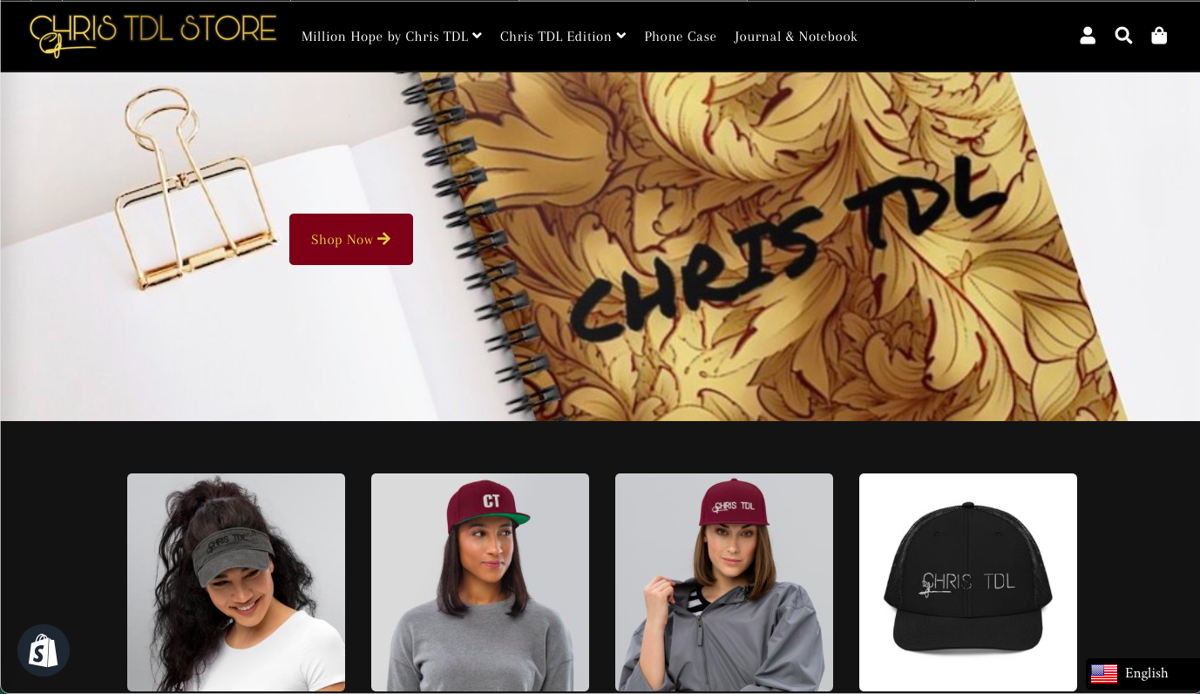 Recently, entrepreneur Christopher Alexandre Taylor's retail and merchandise website has been reworked, improved, and easier to navigate. The website which was previously called "Million Hope by Chris TDL" has been renamed to "Chris TDL Store", more basic and simple format.
The exclusive Million Hope by Chris TDL collections can still be found on the new website via the collection list on the home page as well as in the menu, making it easy to get used to the new platform.
In recent days, Chris TDL Store has also appeared on the Merchbar network and website, a popular website for merchandise sales of musical artists, partner with Spotify.
All products from the Chris TDL Store are also easily found on the official Chris TDL profiles on Facebook and Instagram.
Last Saturday, Chris TDL having posted a tweet mentioned that all Chris TDL Store products and collections, including collections in partnership with Champion Canada will be found in the new Store which will open at the end of 2021 at the Rideau Center in Ottawa, Canada.