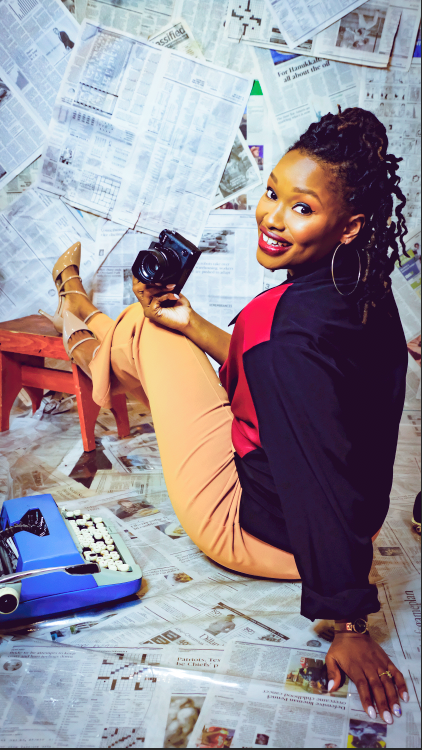 I'm Myrina Renaissance, owner of Renaissance TJS Studios aka ©TJS Photography. I've been in business for 5 years using my cultural vantage point by capturing the positive imagery of minority owned businesses, families and black self worth in the community. 
In May of 2020, amidst COVID and despite the odds of success not only financially but soulfully, we decided to open a Photography Studio. We are a brand geared toward capturing the creativity and beauty that resides in black cultural imagery. TJS Photography specializes in creating production and photography experiences that are fun and interactive; leaving a resonating touch on all clientele who enter our studio! 
Through our network of strategic partners, TJS Photography has positioned itself as a one stop shop where clients can access photography, makeup, set design and accessories all in one location. Thus alleviating the stress that many people experience with preparing for an amazing day! All you have to do is SHOW UP! The upscale service that our clients receive always tops their expectations of just sitting in front of a camera; from being served complimentary wine to customized playlists and amazing conversations, they just relax as we take care of them and prepare you for an amazing photoshoot session! 
TJS Photography is a black family owned and oriented brand with over a decade of experience in capturing beautiful moments. Current owner, Myrina was inspired by her father, Michael Otey, who at a young age molded her into the photographer she is today. In turn, Myrina has done the same thing by bringing her children Telisa, Jamarion and Stephen on set and teaching them basic skills to continue the family's photography legacy. 
Tapping into her own, innate power, Myrina offers her creativity as a gift to others in the form of a mirror so they can see the beauty in their own reflection through her lens. Visit their website renaissancetjs.com to check out their portfolio, book a consultation or photoshoot. Follow on IG @renaissancetjs and Facebook Myrina Renaissance