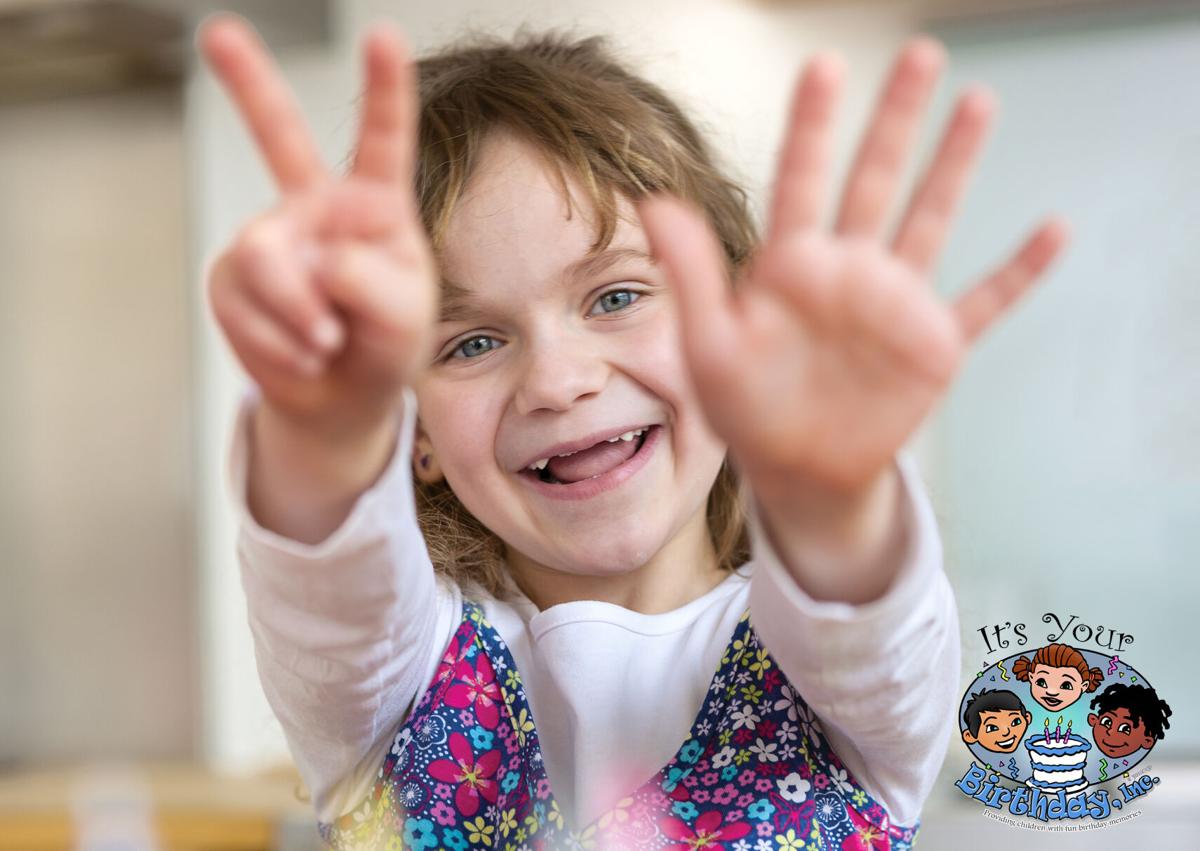 It's Your Birthday, Inc. marks seven years of creating better birthday memories on their birthday with fundraising events
(Florissant, Mo.) The annual fun and festivities surrounding childhood birthdays often become treasured memories, but for children staying in homeless or domestic violence shelters, those important milestones can often slip by as more immediate needs are being addressed.
So, for seven years, the 501(c)(3) nonprofit organization, It's Your Birthday, Inc. has worked to ensure children celebrating birthdays in shelter settings have the same opportunity to create lifelong memories of happy birthdays.
"It has been a blessing to do this work for the last seven years," said Rolanda Finch, founder and executive director, It's Your Birthday, Inc. "It never gets old seeing the joy on their faces as they celebrate their special day."
The mission of the group is straightforward; "To create a fun and memorable birthday experience for children in homeless and domestic violence shelters."
But moreover, she said the impact on celebrating children on "their day" has tangible benefits.
"We host parties for those children at the shelters, provide a parent a birthday-in-a-box, offer gifts and help share birthday celebrations in the school with birthday-in-a-class boxes," Finch said. "After seeing first-hand what these children are going through, I became determined to help as many kids as possible celebrate their special day."
But without generous sponsors over the years, she said the organization's work would not be possible.
"Without all of the support over the years, we couldn't have made it the first year," she said. "To now, celebrate seven years is a testament of the generosity in our community. The sponsors and the volunteers have given these children something they can carry with them forever. We will be forever grateful."
In that spirit, Finch said the organization will host fundraisers throughout the month to help continue in its mission.
"To celebrate our seventh birthday, we will be looking to raise $7,777 in Sept.," Finch said. "Hitting that goal means helping 50 or so children have a fun experience in what is likely a very troubling time."
And with the help of Mission Taco Joint, raising funds will be a tasty venture, she said.
"Mission Taco is really helping us out this month," Finch said. "All month, they will offer the Bacon Cheeseburger Taco. It's a fun twist on an American classic, with their 'surfer sauce' and 'pickle de Gallo,' It's tasty and fun and for every one sold during September, they will donate a portion of the proceeds to It's Your Birthday Inc."
To help celebrate Mission Taco Joint's contribution to the organization from 5:30 p.m. to 6:30 p.m. Tuesdays during the month, organizers will be available for meet and greets at select locations.
Those locations include St. Charles on Sept. 7, Kirkwood on Sept. 14, and Central West End on Sept. 21 and 28.
The celebration will also honor Finch's own birthday with Sammy J Balloon Creations at the Kirkwood location.
"It's going to be a blast meeting with our supporters, and of course, I can't wait to get my hands on another Bacon Cheeseburger Taco as I celebrate my birthday," Finch said.
On Sept. 13, another fundraiser is planned in Edwardsville, Ill. At Sugarfire Smoke House, patrons who mention "Birthday" during checkout will have 15 percent of their purchase donated to the organization.
"Our newest Junior Board Members will also be there to say hi," Finch said. "It's going to be another fun opportunity to support the group, but also get another great meal."
Also, on Sept. 17 through 18 at Plaza Frontenac Kendra Scott location, 20 percent of the purchase price will be donated when patrons mention "Birthday."
"The best part about the Kendra Scott donation event is it will also go online," Finch said. "So, even if you can't make it out to the store on those days, you can still help out the organization and shop some fantastic accessories from anywhere.
"Since 2014, we have celebrated more than 1,400 birthdays. Each and every one of those is helping contribute to a kinder, more sympathetic world. In some ways, celebrating a child's birthday may seem trivial, but the net effect on these kids is huge. And it's thanks to our incredible sponsors, supporters and volunteers we can continue to make that positive impact."
The organization also maintains a presence on social media, including Facebook, Twitter, Instagram, LinkedIn and YouTube.