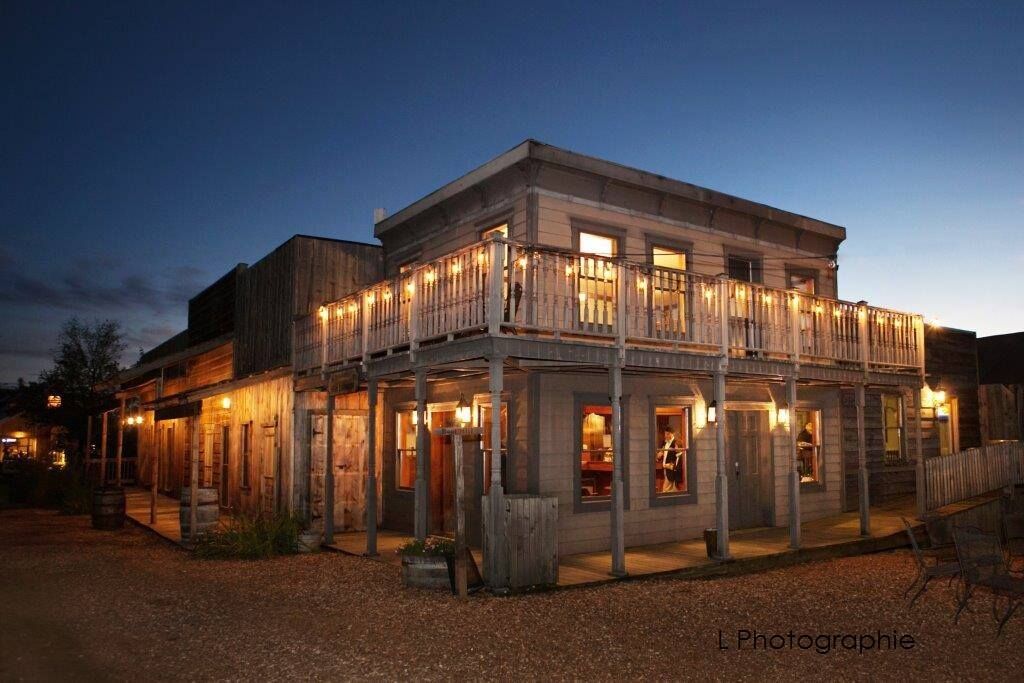 Cedar Creek Hotel & Event Center in New Haven — the only resort in Missouri with a Wild West Town and an operational observatory — is excited to welcome guests back with $3 million in major upgrades and new amenities, including six charming new cottages, high-speed Internet, and a seasonal biergarten at the resort's iconic Swiss Chalet. 
Located an hour outside of St. Louis in the rolling hills of Missouri wine country, owners of the family-run resort were determined not to waste the pandemic travel lull and have engaged in an ambitious year-long improvement project to make the 200-acre property even more attractive for guests.
"When Covid hit, we lost our business, … so I told our staff we could crawl in a hole, or we could put our best face forward and be ready for the opportunity," said Cedar Creek owner John Vatterott. "That's what we did. People thought I was nuts, but our place has been remodeled and now is spectacular."
All of the enhancements bolster Cedar Creek's already impressive array of amenities, including accommodation for up to 120 guests in a mix of lodge rooms, cottages, and gatehouses, a 300-person 'Barn' banquet facility, on-premise dining in the Town Hall restaurant, a salt-water swimming pool, low-ropes confidence course, a 1.5-mile hiking trail, and the aforementioned, straight-from-the-movies Wild West Town designed using photos of Hollywood sets.  

Here's a brief rundown of the improvements:
We are currently expanding the Swiss Chalet with a covered patio that will serve as both a seasonal biergarten and a new wedding venue. For the first time, it will allow us to host two weddings simultaneously without wedding parties crossing paths. As exciting, it will add a new outdoor bar to the resort.
Added six more multi-unit cottages, bringing our total to 18 (see picture above)Installed fiber optics and high-speed internet across the property
Upgraded the 1.5-mile hiking trail and nine-hole golf courseRenovated the Civil War-era, five-bedroom 1860 Manor House Built an outdoor music performance stage for concerts and events
In addition, the Eastern Missouri Dark Sky Observers is adding a second high-powered telescope to the on-site Big Blue Observatory. It should be online by late Spring or early Summer.
About Cedar Creek Hotel & Event Center
Located in the rolling hills of Missouri wine country, Cedar Creek offers the ideal destination to escape, relax, and create memories with the special people in your life. A family-owned business, we make it our priority to welcome guests with unparalleled hospitality. Whether you're visiting us for a wedding, family vacation, romantic getaway, or a corporate retreat, our staff will greet you with a genuine smile and a helpful spirit. Learn more at VisitCedarCreek.com. Follow us on Twitter: @VisitCedarCreek and Instagram: @VisitCedarCreek. Like us on Facebook: VisitCedarCreek.
###
For more information, please contact Dave Baldwin at 646.662.7175 or rdavidbaldwin@outlook.com.
Links:
Videos and Commercials: https://vimeo.com/showcase/8186445
High-resolution images: https://www.dropbox.com/sh/jgxsyq2lpsog01b/AADqZctNxrBaYGUBBGMHOjcQa