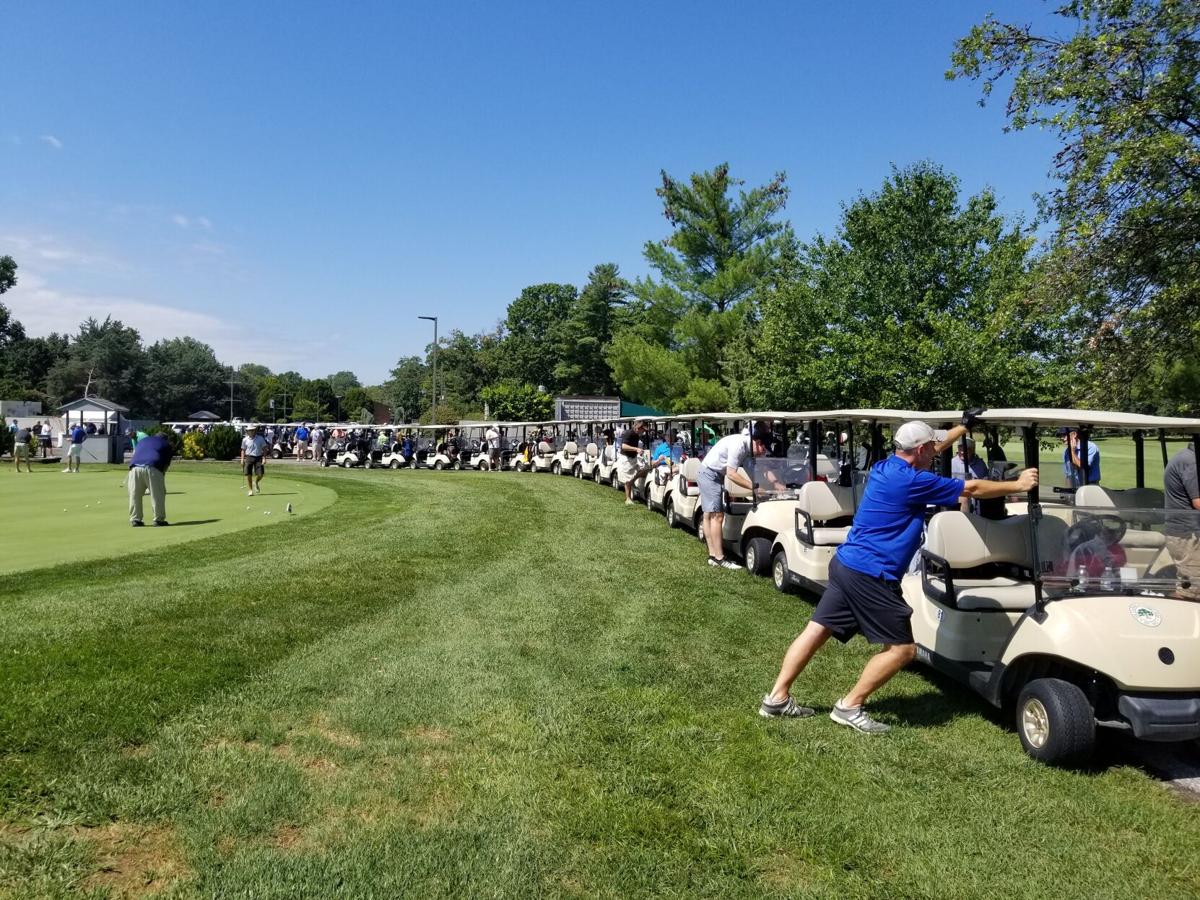 (St Louis, MO) – September 2, 2021- More than 130 Rotarians and fellow St Louisians attended Rotary Club of St Louis' Annual Charity Golf Tournament yesterday at the Norman K. Probstein Golf Course in Forest Park.
"The Golf Tournament is our main fundraiser, and it has raised over $400,000 over the past 10 years for local charities and nonprofit groups," said Rotary Club president, Jack Windish. All of the funds raised at this event go to Rotary's beneficiary health and community organizations.
Several prominent St Louis area companies sponsored the Rotary Annual Charity Golf Tournament and silent auction, including Wilson Manufacturing, Air Comfort Service, Stifle Nicolaus, Niehaus Construction, Lashley & Baer, Conway Contracting, ACI Plastics and Dobbs Tire and Auto Centers.
The long-running event, chaired by Rebecca Richie of Warehouse of Fixtures, and Rick Tinucci of FODERE, began with a lunch and ended with dinner and an awards reception.
Winning golf teams included: Bauer's team 1st in A Flight; Guilfoy's team 2nd in A Flight; Kocher's team 1st in B Flight and Ryan's team 2nd in B Flight.
About Rotary Club of St Louis:
Rotary Club of St Louis was the 11th club founded by Rotary International in 1910. For over 100 years, Rotary Club of St Louis has been actively involved in supporting a variety of organizations in the Greater St Louis region, contributing over $1 million towards improving lives in our community.
The mission of Rotary Club of St. Louis is to create a network of community and business people to accomplish the common goal of making a difference in the Greater St Louis region and the world, by contributing their time, talent and financial resources.
For Rotary Club of St Louis membership & event information, please visit our website at www.rotarystlouis.org, and like us on Facebook and LinkedIn. You may also contact Executive Director, Joan Hecker, at 314.520.3564 or joanH@rotarystl.org