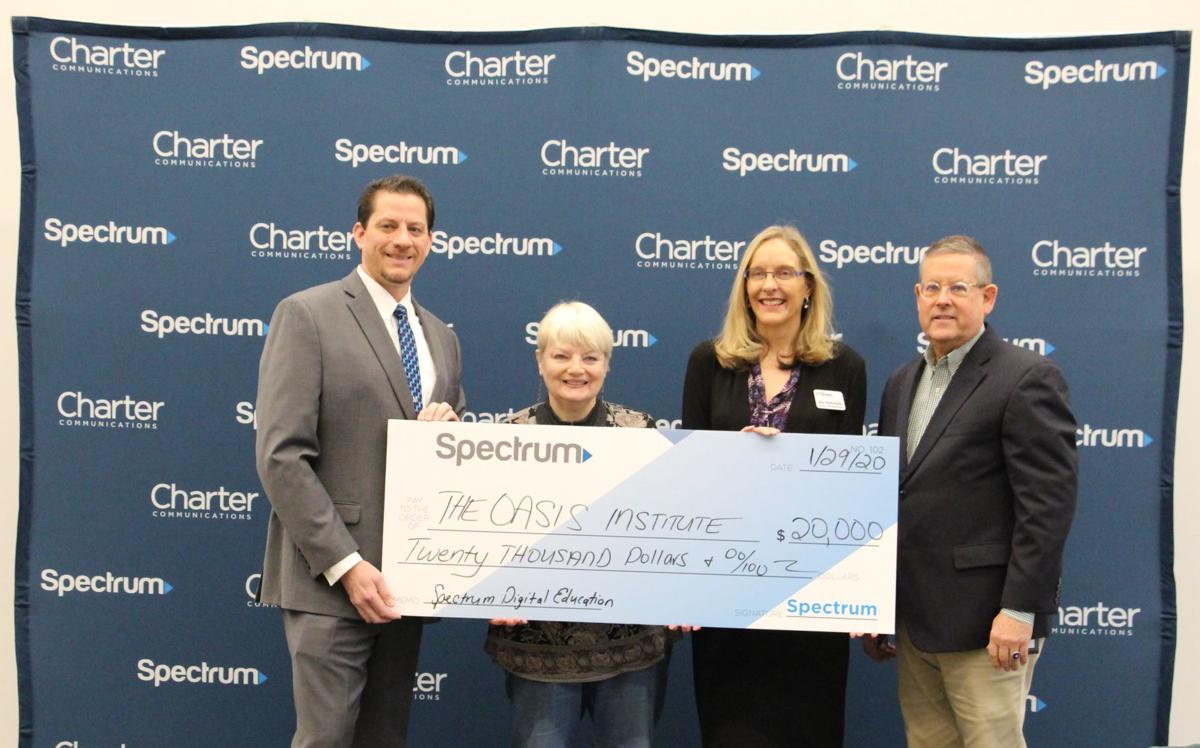 Spectrum today announced The Oasis Institute has been awarded a $20,000 Spectrum Digital Education Grant for Oasis Connections technology classes, as part of a $5 million national commitment to digital education in Spectrum communities across the country.
Oasis Connections classes are designed to help older adults gain the confidence they need to stay engaged with others using today's common technology tools such as smartphones and tablets.
 "We are proud to continue our support of The Oasis Institute, whose technology programs will help further our mission to provide older adults in the St. Louis area with the necessary tools to grow and prosper in the digital age," said Rahman Khan, Vice President of Community Impact for Charter Communications, Inc.
 "Technology literacy is central to the Oasis mission of improving the lives of older adults," said Paul Weiss, President of The Oasis Institute. "Social isolation is a serious problem for older adults, and knowing how to use technology to say connected with friends, family, and information is one way to reduce loneliness among older adults. We are thrilled that Spectrum values our work in this area and look forward to helping even more adults transform technology from a barrier into a bridge."
Spectrum Digital Education Grants is Charter's philanthropic initiative supporting nonprofit organizations that help local community members improve their lives through digital education. This support includes financial and technology grants, PSAs and technical assistance for local nonprofit organizations. In 2019, the company received more than 200 eligible applications and awarded grants to 31 organizations across 13 states. Since the inception of Spectrum Digital Education in 2017, the company has awarded 71 financial and technology grants to local nonprofits in 41 communities.
This is the third year The Oasis Institute has a received a Spectrum Digital Education Grant, bringing the total financial support through this program to $80,000.
Charter Communications, through its Spectrum brand, is committed to improving communities and impacting lives where our customers and employees live and work. More information on Spectrum Digital Education and Charter's other signature program, Spectrum Housing Assist - a commitment to engage employees and community volunteers to improve 50,000 homes by 2020 is available at communityimpact.spectrum.com.