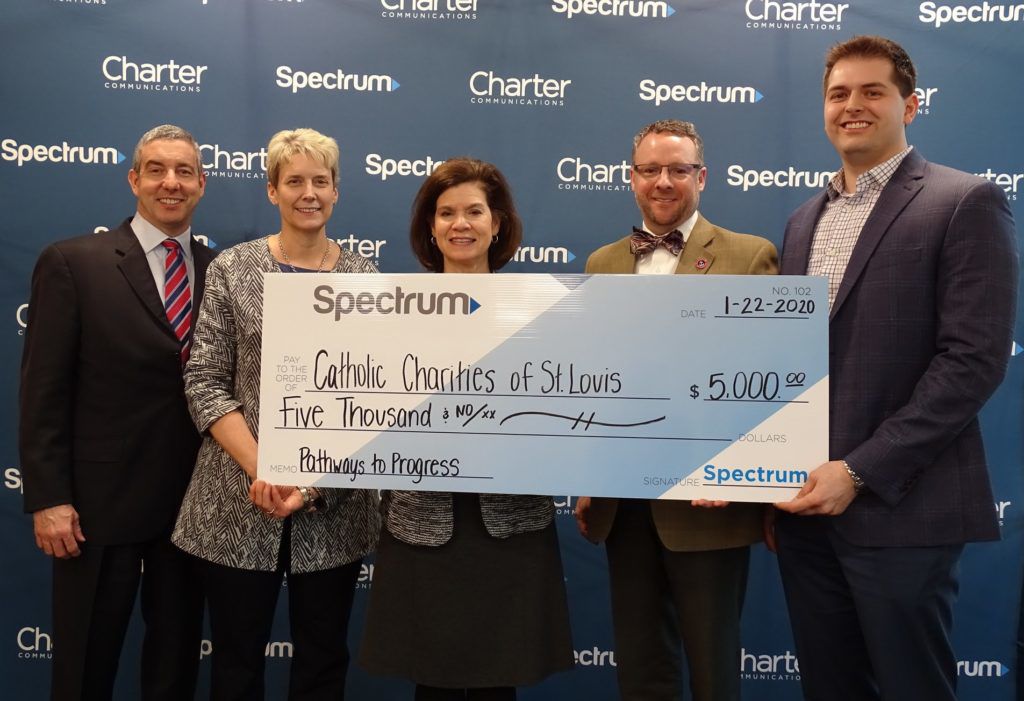 Spectrum today announced a donation of $7,000 to three local organizations, as part of the company's community philanthropic program, Spectrum Employee Community Grants. The organizations provide a variety of services to help people in need.
Spectrum hosted special recognition ceremonies alongside leadership from reach organization and the nominating Spectrum employee volunteer to commemorate the donations.
The St. Louis area Spectrum Employee Community Grant recipients are: 
·        Catholic Charities of St. Louis - Pathways to Progress - $5,000 for program support to reach more families in need in North St. Louis County
·         Lift for Life Gym - $1,000 – for continued programming for area youth to learn about making healthy decisions for their futures in a safe, enriching environment
·         Hindu Temple of St. Louis - $1,000 to collect, prepare and provide food relief to area homeless people, as well as host a free legal clinic and health fair
"Through Spectrum Employee Community Grants, we're proud to provide support to vital community organizations with which our local employees are already volunteering their time and talent," said Rob Burton, Area Vice President, Field Operations. "Together, we're building stronger communities where our customers and employees live and work across America."
pectrum Employee Community Grants provides funding to local nonprofits throughout the company's 41-state service area. Recipients deliver critical social services, helping underserved residents meet basic needs, including food, shelter, clothing, job training and neighborhood safety. Each awardee is nominated by one of the company's 98,000 U.S. employees who has volunteered with the organization for at least one year.