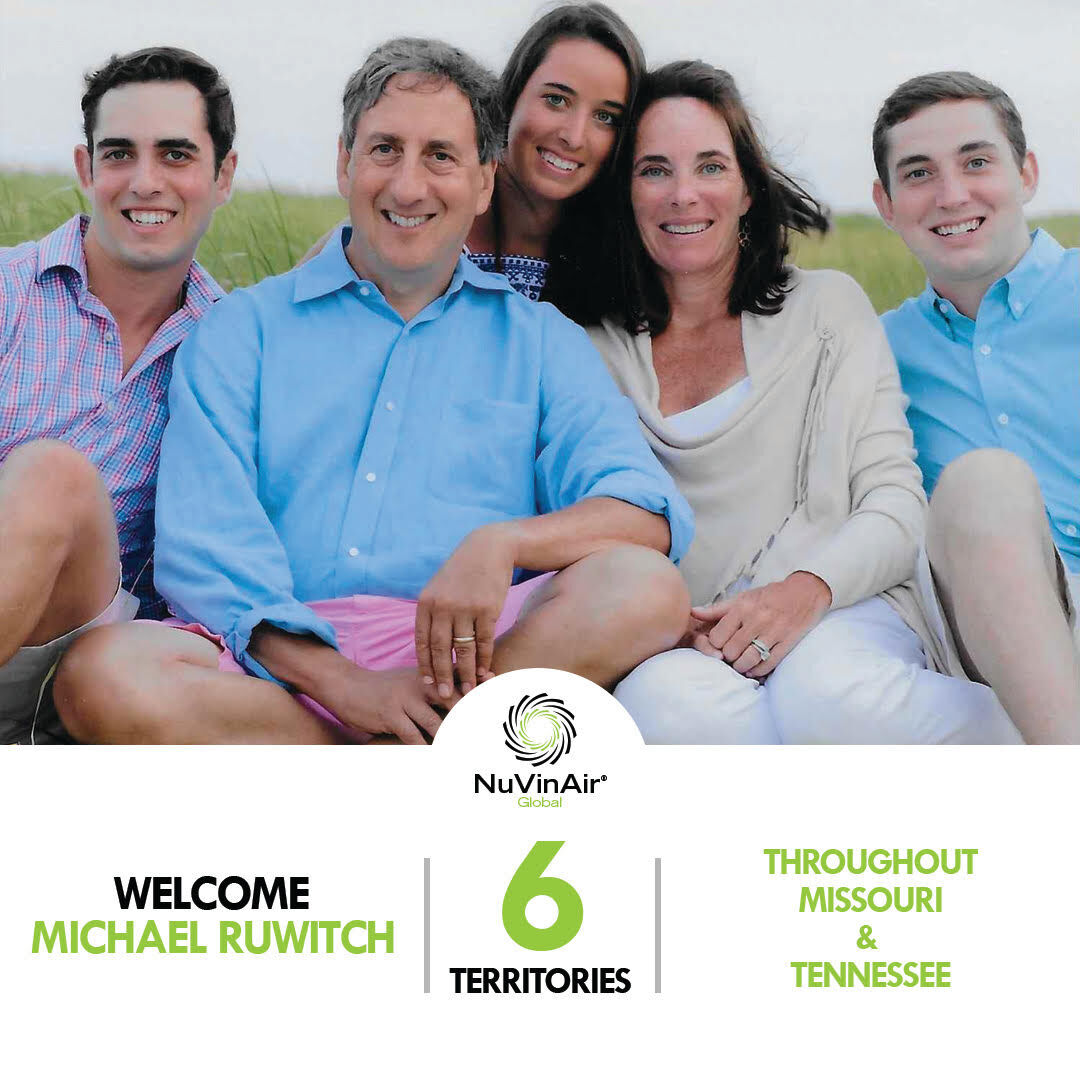 ST. LOUIS, MO (May 3, 2021) — NuVinAir Global, which offers Healthy Vehicle Service Programs with training, support, and national partnership opportunities, today announced the company's expansion of its franchise program to six more territories. Michael Ruwitch, an entrepreneur and senior manufacturing executive, is NuVinAir's newest Franchisee and extends the company's footprint to the greater St. Louis and Nashville markets. 
Ruwitch owns the exclusive rights to his territories, and will implement NuVinAir's Healthy Vehicle Service Programs and support large national accounts in his region. His team will own a wide range of business-to-business (B2B) opportunities in the transportation space, including automotive dealerships, car rental companies, car washes, detail shops, RVs, trucking fleets, mobility companies, and other automotive businesses. 
"From the executive team to the amazing product line, NuVinAir was the perfect fit for me and my next stage of business ownership," Ruwitch said. "Nothing compares to the speed and efficiency of our products, and I truly believe NuVinAir is the answer to many of the upcoming challenges facing the service lane industry."
No stranger to the business world, Ruwitch operated Dow Screw Products, a global company manufacturing precision-machined parts. He led the business for nearly three decades, growing it from a $2 million business to a booming business worth over $15 million.
"Michael is a great fit for our organization as we continue to disrupt the transportation industry," said Kyle Bailey, NuVinAir's chief executive officer and founder. "Combining his experience in business ownership and strategic growth, Michael will help take us to the next level with his leadership in these key markets."
NuVinAir Global is a privately held, Dallas-based company disrupting the transportation industry with a range of Healthy Vehicle Service Programs. Its Franchisees own large, exclusive markets and support national partnerships with some of the most well-known brands in the automotive, rental, and transportation sectors. The NuVinAir Franchise program requires no ongoing royalties or brick and mortar investment, and includes recruitment, training, and marketing support.