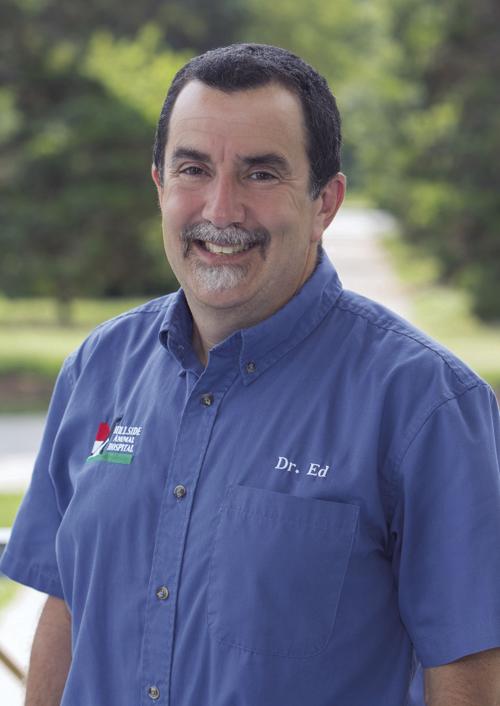 EDWARD MIGNECO, DVM INSTALLED AS 2020 VICE PRESIDENT
OF THE MISSOURI VETERINARY MEDICAL ASSOCIATION
Dr. Edward Migneco, St. Louis, Mo. was installed as vice-president at the Missouri Veterinary Medical Association's (MVMA) Annual Convention held January 23-26 at the Holiday Inn Executive Center, Columbia, Mo.
As vice-president, Dr. Migneco will chair the MVMA's Statewide Membership Committee, serve as a member of the Budget Committee, and fulfill the responsibilities of the president and president-elect in their absence.
Dr. Migneco graduated from the College of Veterinary Medicine at the University of Missouri-Columbia in 1986.  He purchased Hillside Animal Hospital, in St. Louis, MO and has been practicing there since.
He is a member of the MVMA Advisory Committee to MU-College of Veterinary Medicine and other association committees and is on the board of the Missouri Veterinary Medical Foundation. In 2002, Dr. Migneco was awarded Veterinarian of the Year by the MVMA, and this was followed in 2007 by the Hartz National Veterinarian of the Year award
Dr. Migneco has worked tirelessly with numerous rescue groups.  These groups include, but are not limited to Gateway Pet Guardians, APA, Nooterville, OPSPOT, Guardian Angel Bassett Rescue, and Tenth Life Cat Rescue.  As he heads towards retirement, his work with Gateway is continuing as the group has now purchased a former school in East St. Louis, IL which they are transitioning into a shelter, low-cost veterinary clinic, pet food pantry, and community center.
The Missouri Veterinary Medical Association is the society for veterinarians in the state, dedicated to maintaining the highest standards for professionalism and ethics in animal health care in Missouri. The association was founded to help the veterinarian better serve the welfare of animals and their owners.
CUTLINE: Dr. Edward Migneco, 2020 vice-president of the Missouri Veterinary Medical Association.
FOR MORE INFORMATION, CONTACT:
Missouri Veterinary Medical Association, 2500 Country Club Drive, Jefferson City, MO 65109 Phone: 573-636-8612. Email: kralston@movma.org