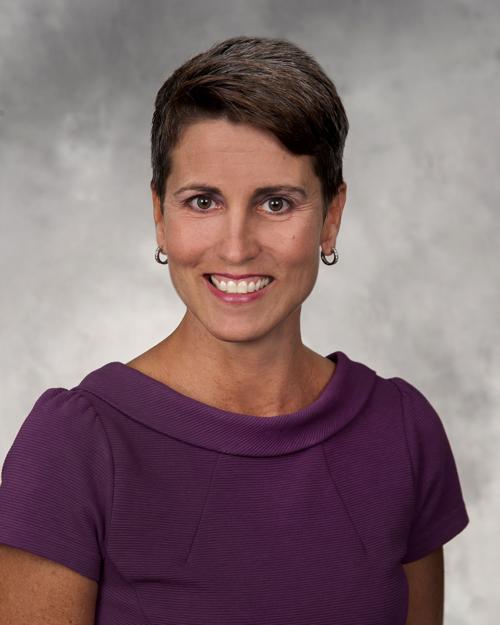 St. Patrick Center announced today that Laurie Phillips will leave her position as Chief Executive Officer at the end of September 2019. Laurie will be leaving to care for family members in need of support.  
"Laurie has demonstrated incredible devotion to St. Patrick Center's vision and work in homeless services during her four and a half years with the agency," said Theresa Ruzicka, president of Catholic Charities. "We thank her for her tireless dedication to moving St. Patrick Center forward in a positive, meaningful way." St. Patrick Center is an agency of Catholic Charities of St. Louis. 
"We have formed a search committee to recruit and hire our next CEO," said Bob Olwig, president of the St. Patrick Center Board of Directors." Laurie will consult with the search committee to ensure that the transition is as smooth and productive as possible."
"St. Patrick Center has accomplished a great deal under Laurie's leadership," Olwig added. "We are grateful for her efforts in guiding the agency through a Housing First re-structure; becoming the St. Louis region's lead agency for Coordinated Entry; operating the City's new emergency men's shelter for two years; and forming new, vital relationships with the BJC Healthcare system to launch a unique, Hospital to Housing two-year pilot program."   
St. Patrick Center provides opportunities for self-sufficiency and dignity to people who are homeless or at risk of becoming homeless. Individuals and families build permanent, positive change in their lives through safe and affordable housing, sound mental and physical health, and employment and financial stability.