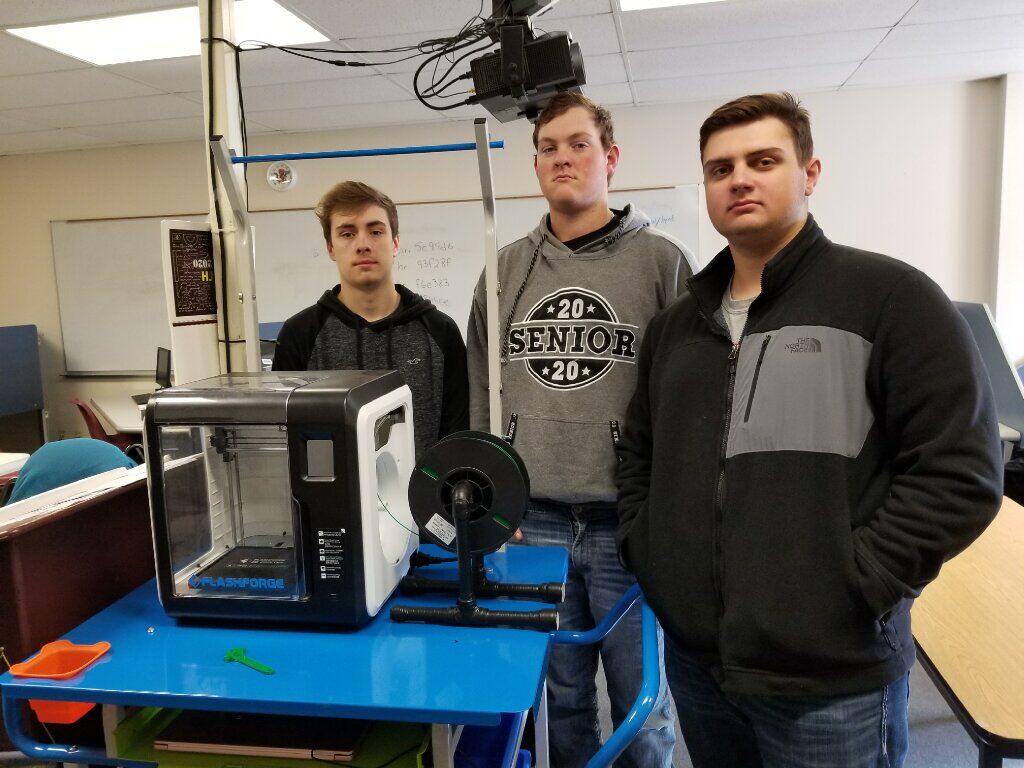 Students in Missouri this year have had exposure to high demand careers that exist in their state and beyond. During the recent school closures caused by COVID-19, many Missouri schools were still able to provide a way for students to consider a future career in high-demand careers. Through the online system, Learning Blade, students experience how STEM (science, technology, engineering and math) careers can solve many of society's problems, including flu epidemics similar to today's reality.
In the first year of this online program in Missouri, hundreds of schools registered and over 108,000 STEM lessons were completed online. Additional lessons were completed offline using printable resources that focus on projects, 3D printing and creative thinking. In Learning Blade students can use over 400 lessons in 12 human-centered "Missions" or stories to explore these exciting careers in the classroom and now also at home.
In 2019, Learning Blade was adopted statewide by the Missouri Department of Elementary and Secondary Education (DESE) "to offer middle school students more opportunities for science, technology, engineering and math (STEM) career awareness training." During this past school year many teachers reported ways they used the system.
"Kids find Learning Blade challenging and interesting. I really like that they get to know different occupations. We are out here away from the city and the students don't get to see these careers," said Sullivan Middle School technology teacher Amy Polanowski. The students' overall reaction is "amazement that they have that many different choices of careers and also the fact that they are learning things that they would not necessarily learn in a normal middle school classroom. They really find that connection between the math and science, English and history...in Learning Blade they are amazed they can use all four core subjects later in actual careers." DESE has already renewed this effort for next school year.
"I've been using it all year with my ninth-grade class," said Jennifer Chandler, a business teacher at North Shelby School. "We have 'Learning Blade Fridays' for the most part. They are a computer applications class; we first did the Introduction to Computer Science and, after that, I let them choose their mission. I'm also using it in my keyboarding classes of seventh- and eighth-graders. I've enjoyed this program and hope to continue its use next year."
At the onset of the coronavirus and school shutdowns, Learning Blade worked immediately to engage Missouri schools to make them aware of this remote learning resource. Since the first set of school closures, students completed almost 7,500 online STEM lessons with 800 hours of online STEM engagement.
"It was very easy to use Learning Blade for my quarantine assignments," said teacher Jane Wehmeyer. "I was able to monitor my students progress from home also."
Learning Blade also challenges schools to complete 5,000 online STEM and Computer Science lessons during the calendar school year. Schools that complete the 5,000-lesson milestone receive a free 'Adventurer 3' 3D printer from their partner FlashForge USA. To date, Learning Blade has awarded five 3D printers in Missouri, including Mansfield High School, Sullivan Middle School, Frontier School of Innovation, Forsyth Middle School, and Thayer High School.
The business news you need
With a weekly newsletter looking back at local history.