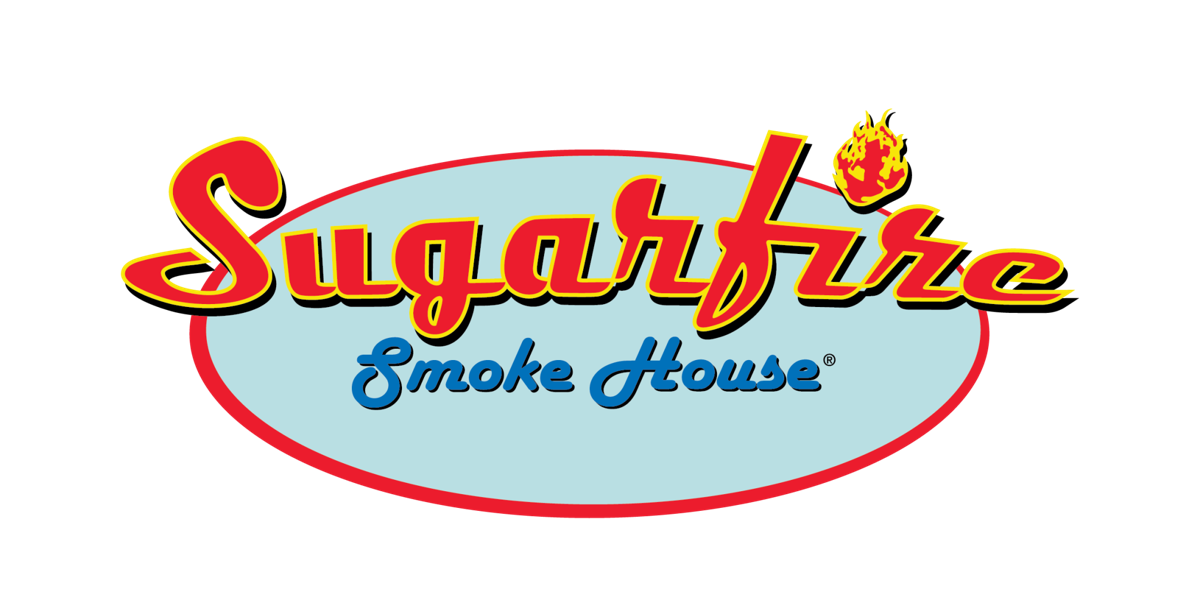 Sugarfire Smoke House is pleased to announce the opening of its 15th location at 1730 E. Republic Rd., Suite A, Springfield, Mo. 65804. Based out of St. Louis, the award-winning smoke house will open for business at 11 a.m. on Sunday, December 22 right off of Highway 60 and nearby Highway 65. 
Founder Charlie Downs and co-founder and chef Mike Johnson will join forces with franchisees David Burke and David Whitman for the pair's first Sugarfire location, coined "Sugarfire Springfield." The duo was introduced to legendary founders Downs and Johnson via Burke's wife, Erin, who has played an instrumental role in the conceptualization and fruition of Sugarfire Springfield. As Springfield locals, Burke and Whitman remain heavily involved in the booming community and are eager to bring Sugarfire's award-winning 'que to their backyard.
A fast-casual concept, Sugarfire Smoke House opened its flagship in St. Louis in 2012, and since, Downs and Johnson have expanded its imprint across Missouri to nine locations, including a location within the National Blues Museum, and an extensive catering program. Furthermore, in 2018 the barbecue empire crossed state lines, with locations now in Colorado, Illinois, Indiana and Kentucky. With a background in fine dining, and training under the iconic Emeril Lagasse, Johnson created Sugarfire's menu to reflect a variety of barbecue styles, techniques and influences found throughout the United States.
Known for its succulent brisket, pulled pork and ribs, as well as its signature sandwiches and sides, Sugarfire has consistently been ranked best barbecue in St. Louis by local and national publications alike. Additionally, Johnson has served as a celebrity guest pitmaster and competitor in events globally, including Hogs for the Cause, the Perth Yak Ales BBQ Competition, Memphis in May, Australia's Meatstock, Brazil's Churrascada, Ireland's The Big Grill Festival, The Kansas City Royal, Charleston Wine & Food Festival and the World Food Championships, to name a few. Johnson has also been featured on a variety of national television shows, including Food Network's "Burgers, Brew & 'Que," "Beat Bobby Flay!" and "Beat Bobby Flay! Rematch", Destination America's "BBQ Pitmasters," and Travel Channel's "Food Paradise," and recently worked alongside Budweiser to set the Guinness World Record for most people grilling simultaneously.
Having had interest in expanding into the Springfield market for some time, Johnson found Burke and Whitman to be the perfect duo to help bring Sugarfire's playful culture and expansive selection of barbecue offerings to southwest Missouri.
"We couldn't have dreamt up a better place to bring our vision to life, as this is one of the fastest growing areas in Springfield," says Whitman. "Southwest Missouri is about to be buzzing for Sugarfire!"                                                                                                                                                             
Located at the east end of the Southgate Center shopping plaza, Sugarfire Springfield will build out a previous space to open alongside neighbors Sun Tan City and Details Salon, among others. Complete with an outdoor patio, Sugarfire Springfield will be an authentic extension of the celebrated brand thanks to local construction company HC Rogers. 
The newly-constructed 4,200-square-foot interior will seat up to 100 guests total, offering high tops, low tops and individual ledge seating along the windows. Design-wise, the duo will pay homage to Sugarfire's roots, reproducing iconic features from some of Sugarfire's earliest locations.
"We wanted to stay true to the brand so we pulled inspiration from Sugarfire's playful culture, while still giving this space a feel of its own," says Burke.
Upon entering, fans of Sugarfire's downtown St. Louis location will recognize the neon "Sugarfire" sign that lights the way to barbecue bliss, as well as the chalkboard covered in eye-popping illustrations of Sugarfire's menu and daily specials. In true Sugarfire fashion, the walls will be lined with cheeky murals, commissioned by local Springfield artist Emily Million. Guests will catch a view of Sugarfire's tantalizing ribs in Million's fishing mural, where the baby backs are being used as bait. In the second mural, Million brought the Missouri State Bears and Sugarfire together via a larger-than-life painting depicting Boomer the Bear with one of Sugarfire's juicy burgers. Additionally, the space will have an industrial feel, as metal works, including a large Sugarfire logo, will make appearances throughout the interior. Finally, guests will be able to cheer on their favorite sports teams via a big screen television. Whitman and Burke thank Springfield-based Buxton Kubik Dodd Creative for all interior and exterior architectural work. Guests looking to spend time outdoors (and have their alcoholic drinks in-hand!) will enjoy the partially-covered outdoor patio, complete with music and ceiling fans. The restaurant's patio will be open for year-round enjoyment, weather permitting.
The Sugarfire Springfield menu will be consistent with other Sugarfire locations, with premium meats made-to-order on Ole Hickory smokers offered alongside signature sides and famous sauces. The counter-service menu will also highlight concept staples such as house made cookies, pies and boozy milkshakes, as well as over-the-top daily specials incorporating locally farmed produce and meats that are announced via the restaurant's social media platforms each morning. A large selection of local craft beers, sodas, and specialty beverages will be available and the fast-casual layout will allow patrons to queue up to the restaurant's carving table, where all are encouraged to enjoy complimentary samples as well as interact and ask questions about the restaurant's chef-driven menu.
Helming the kitchen will be experienced executive chef Clinton McCann who has received praise for his menu development and has been instrumental in numerous restaurant openings. Fourteen-year barbecue veteran Kevin Russell will serve as general manager and will spearhead all front-of-house operations. Assisting Russell will be Springfield-native Gloria Simpson; the duo previously worked together during their time at Famous Dave's and is excited for their paths to cross again via Sugarfire Springfield.
Sugarfire Springfield will be open seven days a week from 11 a.m. – 9 p.m., or until sold out, with the following holiday hours: 11 a.m. – 4 p.m. on Christmas Eve and closed on Christmas. Sugarfire Springfield will provide counter-service, carryout and delivery upon opening, with catering forthcoming. For Sugarfire's menu and more information, please visit www.sugarfiresmokehouse.com. Follow Sugarfire Springfield on Facebook and Instagram for details surrounding grand opening celebrations.