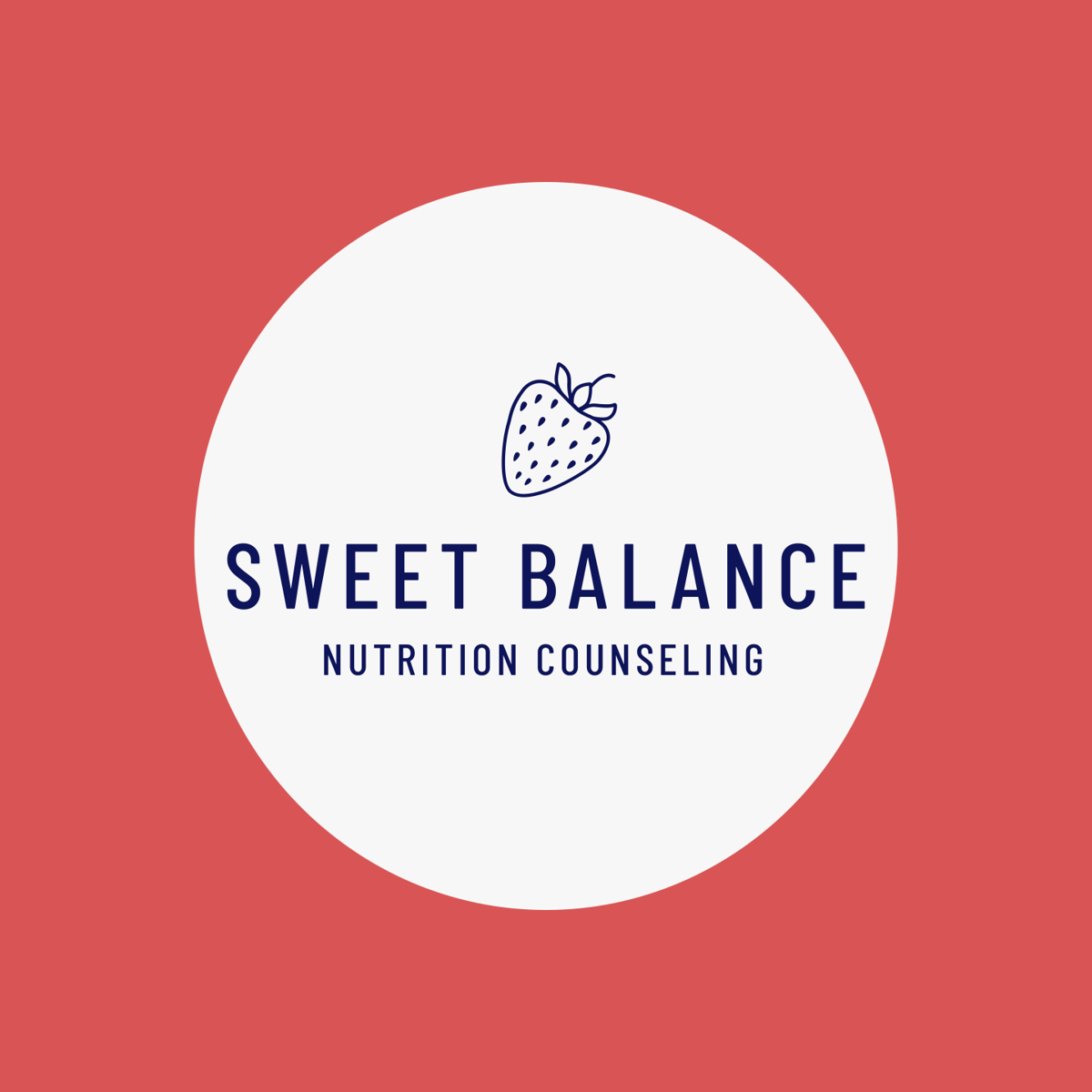 Contact: Sarah Williams, Owner and Founder
Cell: (314) 814-7890                                                                                      February 11, 2021
Sweet Balance, New Local Company, Helps People Lose Pandemic Pounds
ST. LOUIS, MO.- After working as a registered dietitian in a hospital for 8 years, St. Louis native Sarah Williams, MS, RD, has launched a virtual private practice called Sweet Balance, so she can connect with clients anywhere, anytime, and make a lasting impact. With many fitness studios still shut down, and increased emotional eating and weight gain due to the COVID-19 pandemic, people need nutrition counseling now more than ever. Sarah has gone through what many of her clients are struggling with, and she uses her own experiences to bring a high level of understanding, connection, and compassion to her practice.  
"I personally struggled with chronic dieting and emotional eating for years. Now I have a healthy relationship with food and have found a flexible way of eating that lets me easily maintain my desired weight while still enjoying life. And now I help my clients do the same," said Sarah Williams, owner and founder.
Sweet Balance opened in July 2020 and since that time the company has helped over 40 clients achieve sustainable weight loss with a flexible, all foods fit approach. The program is unique because unlike most traditional weight loss programs, there is a focus on fostering a healthy relationship with food and overcoming mindset issues that can prevent long-term success.
"My biggest non-scale victory was definitely turning around my relationship with food," said Carolina O'Brien, a Sweet Balance client. "I stopped punishing myself for enjoying eating and learned how to develop healthy eating habits that not only help me lose weight but make me feel good overall. My scale victory was the 16 pounds lost with Sarah's help!"
Sweet Balance offers 1:1 and small group programs. Visit sweetbalancenutrition.com to apply for coaching and schedule a free discovery call. Follow @sweet.balance.nutrition on Instagram and Facebook for tips.