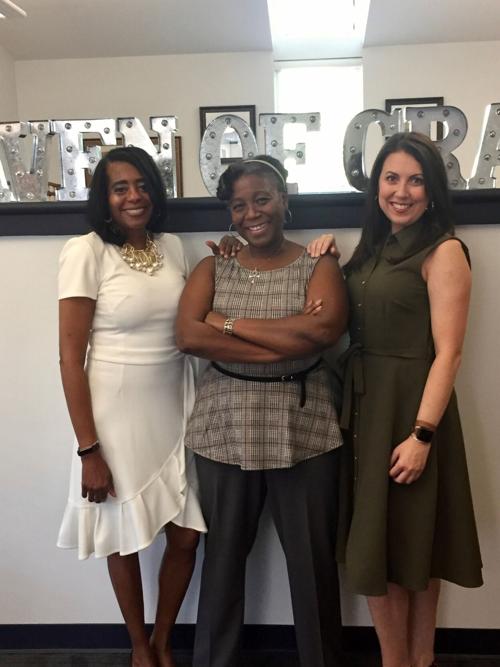 The Haven of Grace is pleased to be a Cohort of IFF's Stronger Nonprofits Initiative – Launched in St.  Louis to Address Barriers Leaders of Color Face in Accessing Resources
IFF program aims to provide nonprofits let by people of color the resources necessary to empower decision making and navigate barriers to accessing capital and real estate opportunity
ST. LOUIS (June 7, 2021)  IFF, a nationally recognized mission-driven lender for Midwest nonprofits is proud to expand its Stronger Nonprofits Initiative (SNI) – a free program that provides nonprofit leaders of color with greater access to financial management tools and real estate planning resources.  Ten St. Louis-based nonprofits, including The Haven of Grace, will comprise the next cohort of this regional program. The cohort will participate in a 14-month curriculum, presented by IFF and BDO FMA (formerly Fiscal Management Associates).  The program is sponsored by JPMorgan Chase.
"The goal of SNI is to diminish structural barriers leaders of color face in accessing capital and real estate resources so they can fulfill their mission for years to come," said Crystal Coats, IFF Director of Programming Initiatives.  "Now, more than ever, it is important for nonprofits led by people of color to remain resilient, and many of the cohorts are embedded in addressing the city's revitalization efforts."
"We are pleased to be one of ten organizations taking part in this program and benefit from resources that will help to revitalize St. Louis and strengthen our impact in our community," said, Kimberly Brown, M.P.P.A., LNHA, CDP, Executive Director, The Haven of Grace.
The Haven of Grace will partake in a comprehensive curriculum that will include virtual training sessions focused on team-based fiscal management, one-on-one financial coaching, customized real estate consulting, expert panel discussions, special networking opportunities and other events.
"Collaboration among nonprofits, community partners and business is critical to breaking down to breaking down barriers of economic mobility and advancing inclusive economic growth," said Craig Hortsmann, Managing Director, Commercial Banking at JP Morgan Chase. "Building the capacity of our nonprofit partners is key to this effort. Through the network of SNI, we are investing in the talent of nonprofit leaders of color and are helping to drive an economy that creates and sustains opportunity for all people."
IFF first launched SNI in Chicago in 2017, and has since expanded to other markets, including St. Louis, and plans to expand to further Midwest cities in the coming years. For more information on SNI, visit https://iff.org/programs/strongernonprofits/.
To schedule an interview with The Haven of Grace Executive Director Kimberly Brown, call (314) 621-6507.
The Haven of Grace Mission:  Serving women who are pregnant and homeless, we provide a safe,
nurturing home, educational programs and long-term support for mother and child.  Founded in faith, we
instill dignity and the pride of independence, one family at a time.