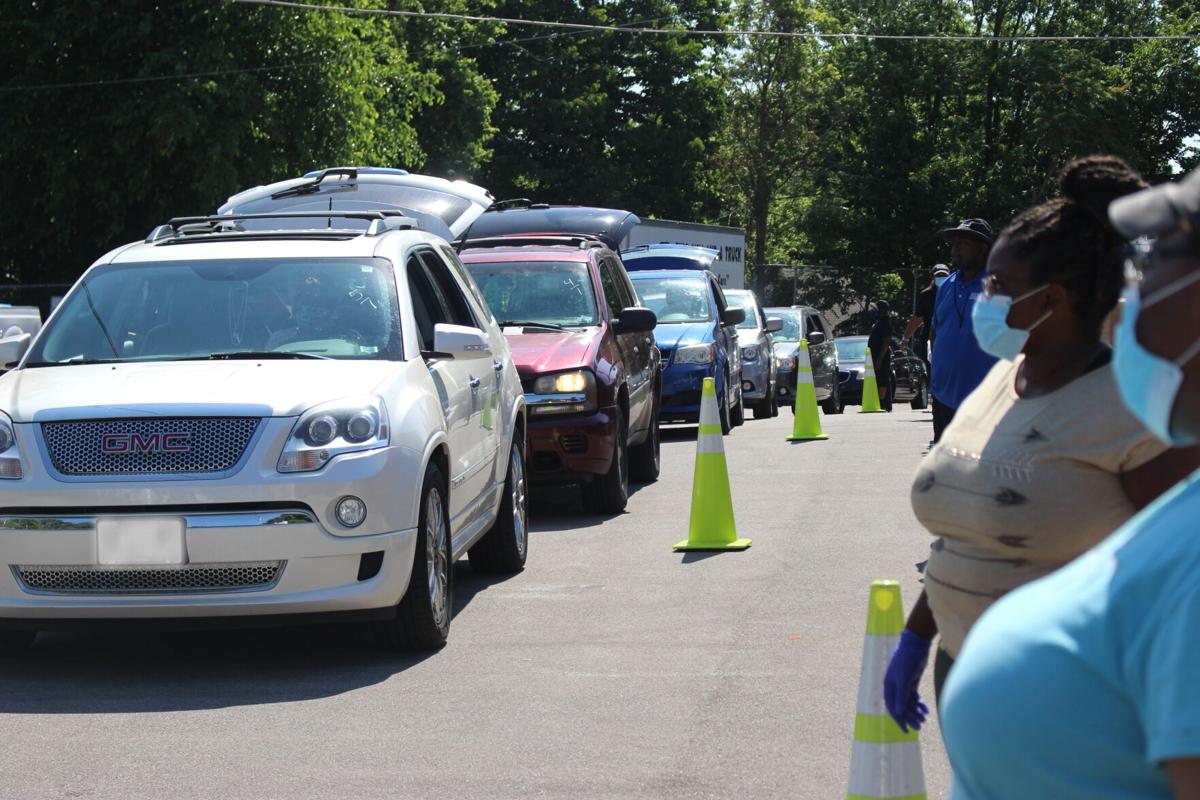 On June 30, 2020 United Way of Greater St. Louis selected The SoulFisher Ministries (TSM) as one of 167 Safety Net network partners. This partnership opens the door for amazing opportunities for TSM to expand their resources to better serve the St. Louis community. 
United Way is committed to mobilizing organizations, like TSM, who provide services that directly impact critical needs in our communities. This includes providing food and shelter, establishing financial stability, fostering learning, improving health, and strengthening communities. These areas of service align perfectly with the work TSM's staff and volunteers are passionately doing in the St. Louis community. 
"United Way has played a critically important role in responding to the needs of our region for nearly 100 years, and the impacts of the COVID pandemic have brought this further to light," said Michelle Tucker, president and CEO of United Way of Greater St. Louis. "We recognize our region's need for high-performing safety net nonprofits focused on impacts, racial equity, and cross-sector collaborations, like The SoulFisher Ministries. We're excited to partner with them and support their work to empower our young people through education, job training and employment." 
TSM has two primary programs, the Adult General Academic Program of Education (AGAPE) Reentry Program, and the Educate Now to Achieve Later (ENAL) After School Tutoring Program. The programs contribute to the organization's goal to empower formerly incarcerated women returning to the St. Louis community, reduce recidivism and help break the cycle of the school-to-prison pipeline. 
The AGAPE Reentry Program works directly with justice-involved women to help navigate the transition from incarceration to the community, through compassionate programming and case management. During incarceration, AGAPE provides financial literacy, Identity, Courage for Life, and career readiness classes. After release, women receive housing in conjunction with wraparound services that support holistic, individual success. TSM is also building a vast network of second chance employers, that pay a livable wage, where women can start their career. 
The ENAL After-School Tutoring program works with children, in the Riverview Gardens School District, who have an incarcerated parent or are performing 2-3 grade levels below expectations. The program provides tutoring in math, reading, and English Language Arts, and enrichment opportunities from partners that include: St. Louis Science Center, Bricks4Kidz, Okinawan Karate-Do Academy, and Zumba. The ENAL program also hosts events that support family engagement and work to meet the basic needs of the youth we serve. Past events include: free tax preparation, home-ownership workshops with Habit for Humanity - St. Louis, and financial literacy workshops. 
"The work TSM does in the St. Louis community is so vital. Our youth and families rely on us to fill gaps that have historically been overlooked. These gaps were exacerbated when the COVID pandemic hit. Partnering with United Way will ensure that we are positioned to fulfill our mission and pivot in ways that allow us to remain a safety net for the women and youth we serve," said Founder and CEO of The SoulFisher Ministries, Shawntelle Fisher. 
In light of COVID-19, the organization has worked tirelessly to ensure that the critical needs of the people they serve are still being met. Both programs have pivoted to continue providing services. The AGAPE staff has continued working with the women remotely, having video sessions and providing wrap-around services. The ENAL staff quickly transitioned to online tutoring, via Zoom, for the remainder of the school year; TSM partnered with Two Mike's Catering, Riverview Gardens School District, and St. Louis Area Foodbank to distribute over 1000 meals per week to families in the district. 
Also, the ENAL Summer Initiative Program was moved to a larger site to accommodate CDC social distancing requirements and the staff continues to adjust for the 2020-2021 school year. _____________________________________________________________________________________ 
About The SoulFisher Ministries 
The mission of The SoulFisher Ministries (TSM) is to respond to the needs of youth with incarcerated parents and to promote restorative justice for those currently and formerly incarcerated. Its vision is to embrace the world in a network of charity as defined in the Word of God. They desire to see young people educated and empowered to succeed in life and broken lives and homes re-established through education, job training and employment, computer literacy, and transitional housing. Their ultimate goal is to re-empower formerly incarcerated women to be productive influences in their family and community and to help break the cycle of the school-to-prison pipeline. For more information, please visit https://www.thesoulfisherministries.com.
About United Way of Greater St. Louis
United Way of Greater St. Louis mobilizes the community with one goal in mind — helping people live their best possible lives. United Way helps people in our 16-county region in Missouri and Illinois by supporting the foundation for a good quality of life through basic needs, education, financial stability, health and strong communities. For more information, contact 314-421-0700 or visit www.HelpingPeople.org. 
The business news you need
With a weekly newsletter looking back at local history.