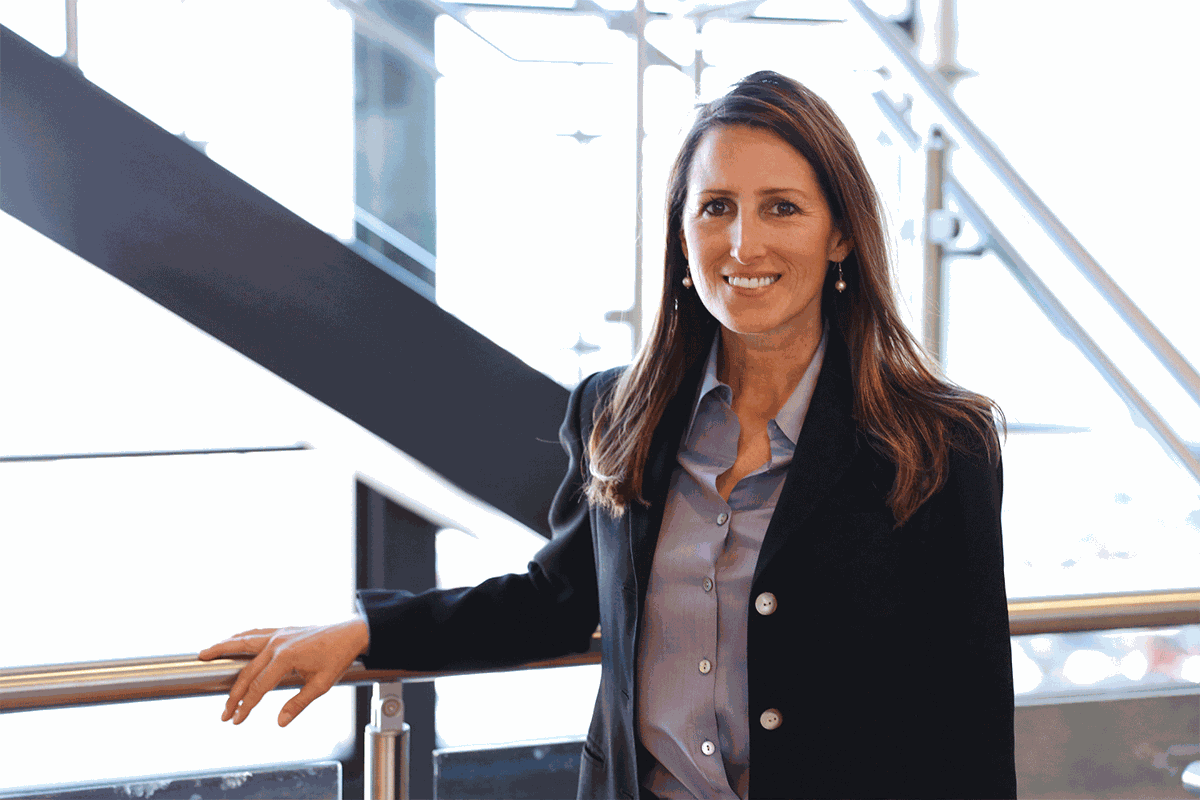 Saint Louis, MO. January 6, 2020 –Today, Together Credit Union welcomed Claire Trunko as its new Chief People Officer. Her role includes overseeing all employee functions, including talent acquisition and retention, performance management, compensation and benefits, and cultural alignment.  She is also responsible for leading the strategic vision for the Community Engagement and Social Responsibility, the Organizational Effectiveness, and the Employee Resource Center teams.
"Claire brings extensive HR expertise to the credit union, and has implemented successful recruitment initiatives for many well-respected companies representing a wide-range of industries," said Bob McKay, President and CEO. "The Credit Union experienced monumental success in 2019, and she will be an integral part of our team that elevates the credit union moving forward."
In 2019, the credit union was named Best Credit Union in Missouri by Forbes Magazine; Top First Mortgage Producer for the St. Louis Market by the American Credit Union Mortgage Association; Top Workplace by the St. Louis Post Dispatch; and a Corporate Philanthropy honoree by both the Credit Union National Association and the St. Louis Business Journal. The credit union also celebrated its 80th anniversary, and a historic rebrand, replacing the credit union's three former brands, Anheuser-Busch Employees' Credit Union, American Eagle Credit Union, and Purina Credit Union.
"Together Credit Union is invested in the well-being of its employees and members. With several new initiatives planned, I am excited to be a part of an organization that works to empower individuals and communities through its mission," said Trunko.
Previously, Trunko held senior-level human resource roles at St. Louis-based companies, including Lumeris, Summit Strategies Group, and Nooter/Eriksen, Inc. She holds a Bachelor of Science from Washington University, as well as a Master of Business Administration and Master of Arts in Human Resource Management from Webster University. She also holds certifications as a Senior Certified Professional by the Society for Human Resource Management, and as a Global Professional in Human Resources and Professional in Human Resources by the HR Certification Institute.
Together Credit Union empowers more than 132,000 Members nationwide in achieving their financial goals. With more than $1.82 billion in assets, Together Credit Union is ranked a "Top 150" credit union in the U.S., and is federally-insured by the National Credit Union Association (NCUA).
For more information regarding this announcement, please contact Julie Linder, PR & Events Strategist, (573) 268-0639.