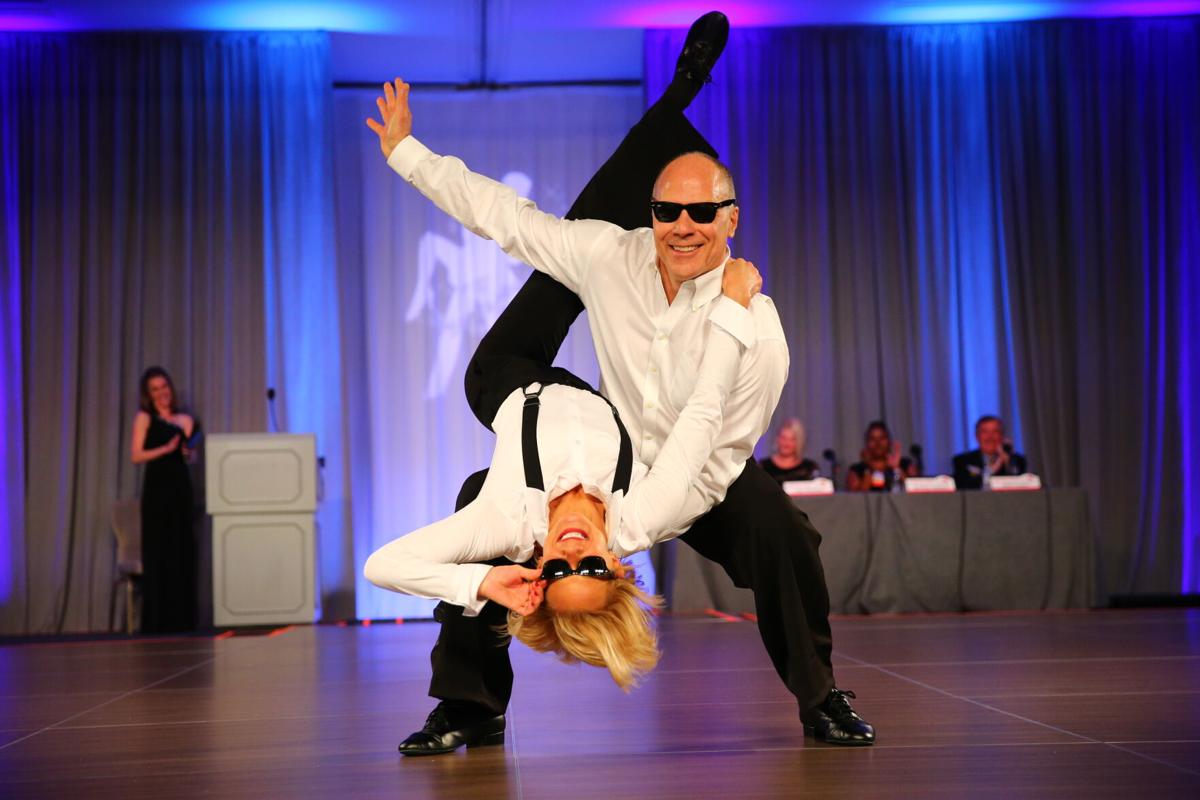 (ST. LOUIS – November 12, 2020) For nearly 40 years, Independence Center has been helping restore the lives of those suffering from mental illness. This year, to celebrate that milestone, they are hosting a special version of their biggest fundraising event, Dancing with the St. Louis Stars, and bringing back nearly 30 of the former dancers and top St. Louis executives who have competed in years past. The online voting and fundraising efforts of each dancer will determine who will be crowned the "Champion of Champions" at the virtual event on January 23, 2021 at 7:00 p.m.
This year, fans of the event can expect an exciting, new and interactive approach to the signature dance competition. The past performances for each dancer will be shared on social media and the Dancing with the St. Louis Stars website for two months leading up to the event. The four dancers with the most votes and donations will have their performances live streamed as part of the virtual Dancing with the St. Louis Stars event and the winner will be selected that evening based on the amount raised.
Independence Center Business Development Manager Abby Berger said proceeds from Dancing with the St. Louis Stars allows Independence Center to continue its mission of restoring lives by providing services and support to people with serious and persistent mental illnesses.
"This year, in particular, has been extremely challenging for our members and our organization as a whole," said Berger.  "The global pandemic has forced all of us to pay more attention to mental health, and we hope this event will be a reminder of why the community's support is so important. We're very appreciative of all of the amazing St. Louis business leaders and Independence Center members who are participating again this year."
The previous dancers who will be competing this year are Bob Tomaso, Husch Blackwell Office Managing Partner; Ed Monser, Emerson Retired President; Mark Trudeau, Mallinckrodt Pharmaceuticals President & CEO; Team Nichols (Lisa & Ally Nichols), Technology Partners, Inc. CEO; Mark Bulanda, Emerson Senior Vice President; Nancy Staudt, Washington University School of Law Dean; Tim & Robin Wentworth, Evernorth – Cigna CEO; Jim Brennan, McKelvey Homes Owner & President; Arnold Donald, Carnival CEO; Craig Schnuck, Schnuck Markets, Inc. CEO & Chairman Emeritus; Jim Castellano, RubinBrown Retired Chairman; Richard Schul, Emerson Former Group President; Lynn Ann Vogel, Vogel Law Office Partner; Fred Kostecki, RubinBrown Managing Partner; Kristin Johnson, Edward Jones Chief of Human Resources Officer; Ron Daugherty, Daugherty Business Solutions President & CEO; Chris Hampel, Independence Center Member; DeAndra Smith, Independence Center Member; Lisa Rodgers, Independence Center Member; Marco Mino, Independence Center Member; Terri Hodges, Independence Center Member; Brittny Adams, Independence Center Member and Michelle Tibbs, Independence Center Member.
Dancers will campaign for votes (1 vote = $10) via the www.dancingwiththestlouisstars.org website and the dancer who raises the most votes will be crowned Dancing Champion of Champions. Independence Center will also award Dancing MVP awards for the couple that raises the most support combining votes and sponsorships.
Independence Center is a community-based rehabilitation program for adults with mental illness in the St. Louis area, built on the Clubhouse model of psychosocial rehabilitation. Its mission is to provide all the services and resources a person with a serious and persistent mental illness needs to manage their symptoms, find belonging and purpose and gain the independence to live a healthy, quality life. For more information about Independence Center, go to www.independencecenter.org. For more information about this year's Dancing with the St. Louis Stars or sponsorship opportunities, contact Abby Berger at 314-880-5404 or email aberger@independencecenter.org.
The business news you need
With a weekly newsletter looking back at local history.